If you've been reading my week by week pregnancy diary you'll be aware of the fact that I'm a busy person. I don't really like having nothing to do. As much as the idea of spending a day with my feet up sounds appealing the reality is that I'd probably be bored after a couple of hours. That's probably why I craft as much as I do. This third pregnancy has been no different.
Since becoming pregnant earlier in the year I've managed to move house, get married and also juggle day to day family life with two kids and a step-daughter. I'm also self-employed, a school governor and on my local WI committee. I'm always on the go and therefore always on my feet.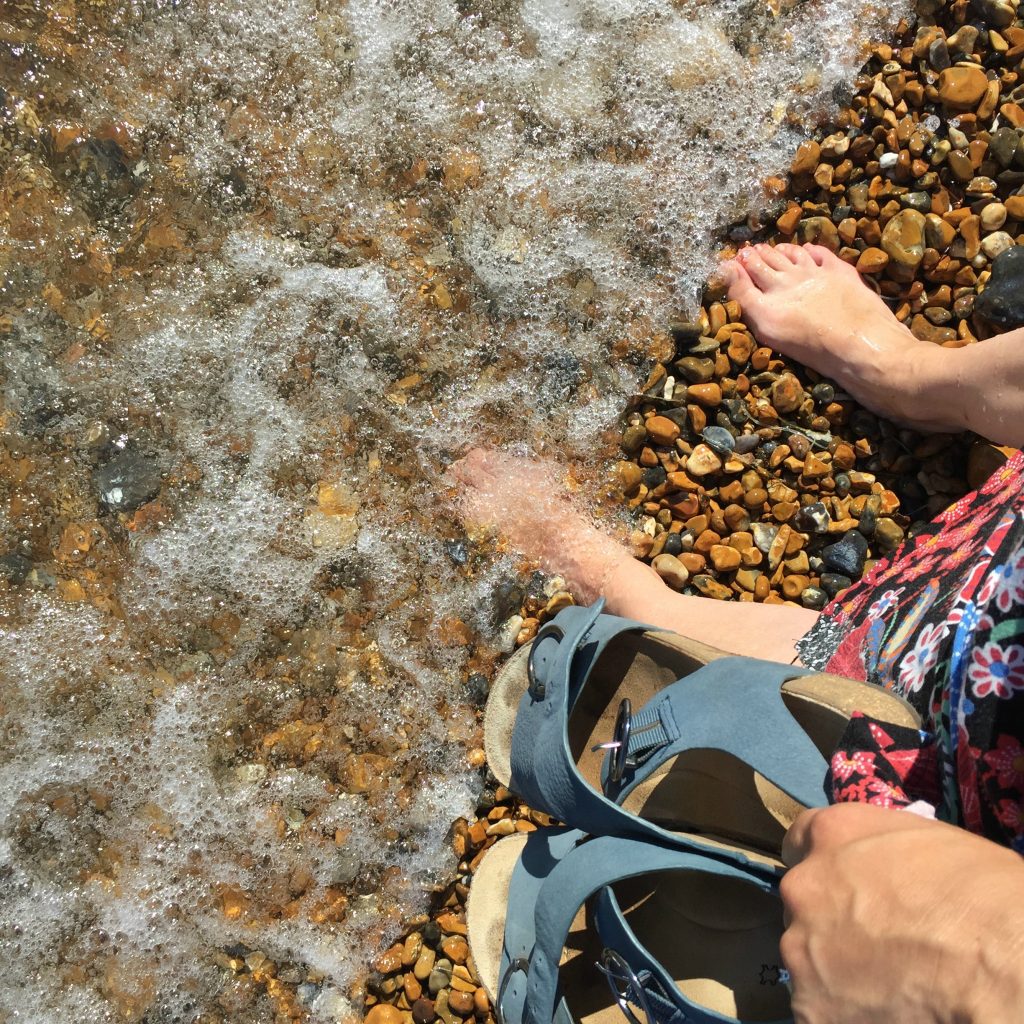 I've only discovered Hotter shoes since my youngest was born six years ago, and how I wish I'd known about them sooner. The thing that people don't tell you about pregnancy is how it doesn't just mean you grow a bump. The whole of your body ends up changing – including your feet!
When I had Little Miss C eight years ago my feet went up a whole shoe size during pregnancy. It was completely unexpected and I remember spending the latter part of my pregnancy (which was luckily in summer) shuffling around in a pair of flip-flops as they were the only thing that fitted. My ankles also became HUGE.
I assumed that my feet would return to their usual size and shape post-pregnancy, but I was wrong. The fluid retention did vanish, but my feet remained a size larger and I hence ended up having to buy a whole new array of shoes to take account of their increased size.
The size of your feet isn't the only thing that can catch you unaware in pregnancy. After roughly the 6 month point it also becomes impossible to actually see your feet when standing. Unless you try and stand on one leg somehow. Not advisable with an offset centre of gravity. Trust me. I'm speaking from experience.
Putting shoes on also becomes something of a challenge. Or at least it has done for me. You know that your bump has grown when you realise that putting socks and shoes on can leave you out of breath as you try to bend down and position your arms and legs in such a way so that you can actually reach your feet. It's like a hardcore yoga class.
An accommodating partner who doesn't mind helping is useful, but it's pretty much impossible to have someone on call 24/7 just to help you put your shoes on. With all the hot weather we've had this summer I was therefore incredibly grateful when those lovely people at Hotter sent me a pair of sandals to see me through the summer of this pregnancy. When you consider how many pairs of sandals Hotter sell it's a bit mad to realise that this was actually the first pair that I've owned and it's definitely making me wonder what I've have on my feet in previous summers.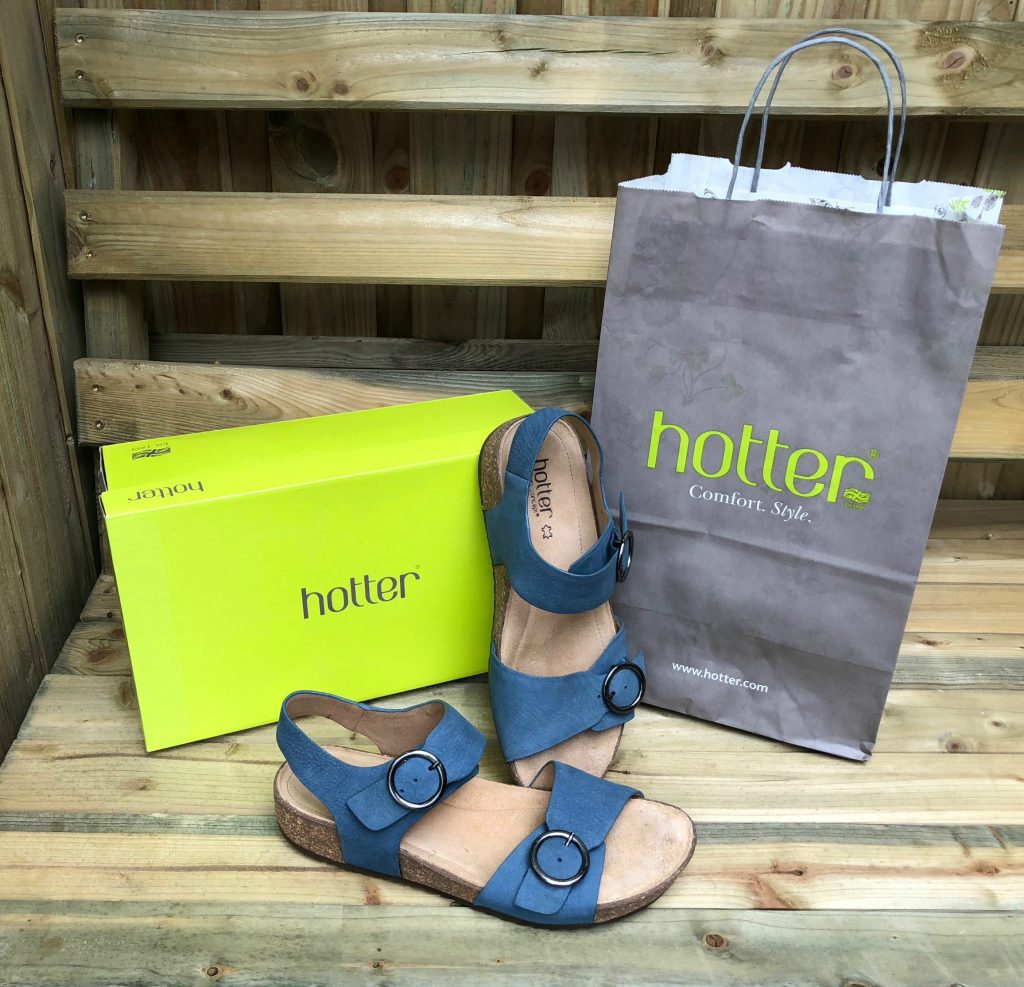 Summer 2018 has seem my feet in a pair of Hotter's Tourist sandals and they have been an absolute life saver. As is the way with all Hotter shoes that I own, they feel as comfortable as slippers and therefore I had absolutely no qualms at all about taking them away to Tea and Tents with me the day I got them. WI ladies love Hotter shoes and at Tea and Tents I played a little game of spot the Hotter shoes as I went around the camp site. Not only were there loads of different sandals and their classic Shake shoes in a variety of colours, but I also spotted a couple of ladies wearing the limited edition daffodil Mabel shoes that they sold to raise funds for Marie Curie.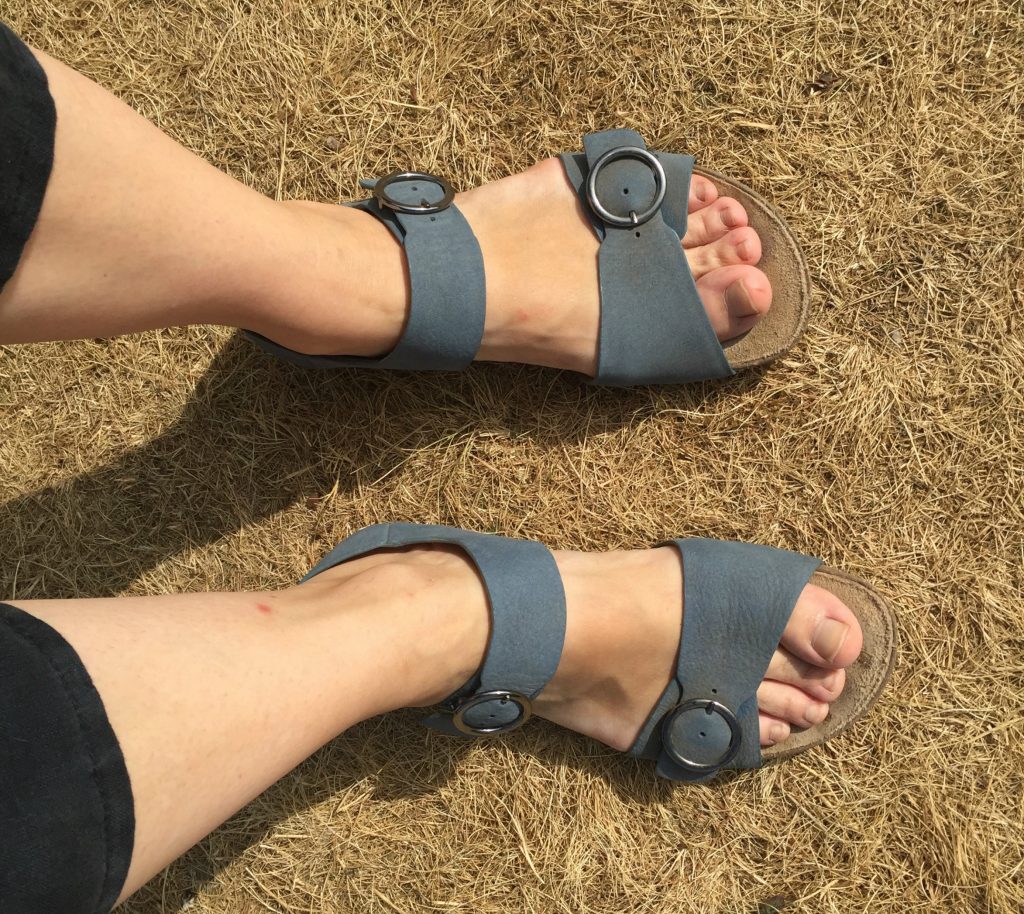 With the hot weather my Tourist sandals have been perfect for keeping my feet cool as well as being incredibly comfortable. With just one buckle to do up they've been easy enough to manage on my own (and obviously I don't need to put on socks with them!) and they've looked stylish with either summer dresses or jeans.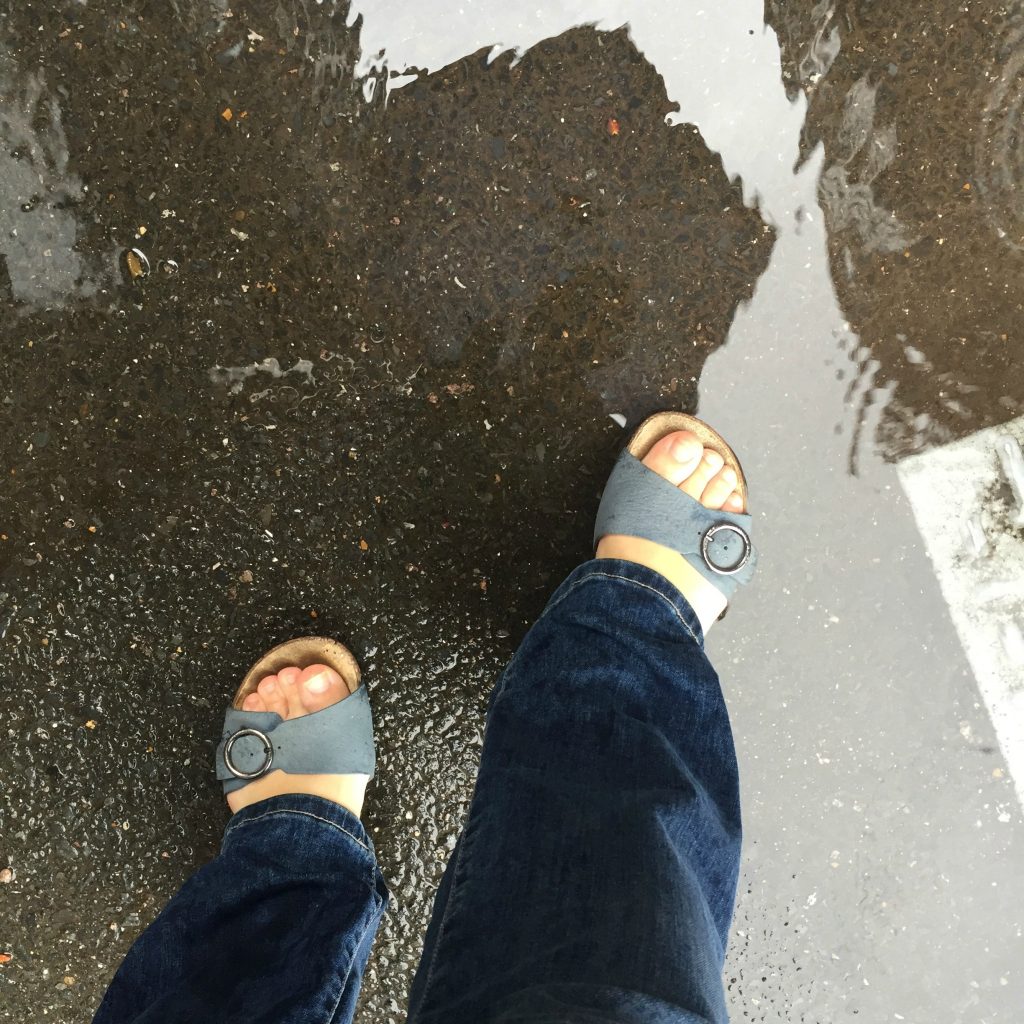 The traditional English weather does mean there have been a couple of occasions where I could have done with reading the weather forecast before leaving the house, but let's gloss over those shall we!
With the weather now turning it's time to look at the rest of my Hotter collection to work out what to wear. I'm excited about autumn and the opportunity to pull out my gorgeous purple Belle boots again. But until then I need to find something else that doesn't involve me having to bend down and tie laces.
What I'm in absolutely no doubt about though is just how comfortable Hotter shoes are. No matter how much the rest of my body has ached this pregnancy I can hand on heart tell you that my feet have not hurt once. Even when I got married last week I pulled out my old pair of their Lauren shoes in Teal (which first made an appearance on Being Mrs C back here) and they were absolutely perfect for my wedding day. Despite being 7 months pregnant, and on my feet for most of the day, they felt like wearing slippers. That's how shoes should feel. Especially when pregnant!
Disclaimer: Hotter sent me a pair of Tourist Sandals for the purposes of this review. I am however, very proud to be a paying customer of Hotter as well. All opinions remain my own.