Oh how I just laughed looking back at some old posts on this blog.
Just over five years ago we moved into our new house. I know clearly that that is how long it is as we've just been through the whole painful process of re-mortgaging as our initial (incredibly low) fixed rate period has come to an end. Needless to say that our monthly repayments have gone up. As have everyone else's.
Nearly four years ago I looked back at how much we'd achieved in our first year of living here and (validly) pointed out that we hadn't really done all that much as we'd had a baby in that time. A few days later and a burst of enthusiasm had me writing about our unplanned renovation of the downstairs loo, although it seems I never actually got round to showing you the final result. A shame, because we did indeed finish that particular project and it still looks pretty good.
Then we moved into 2020 and we all know what happened next… The blog posts about progress dried up and so did everyone's social lives.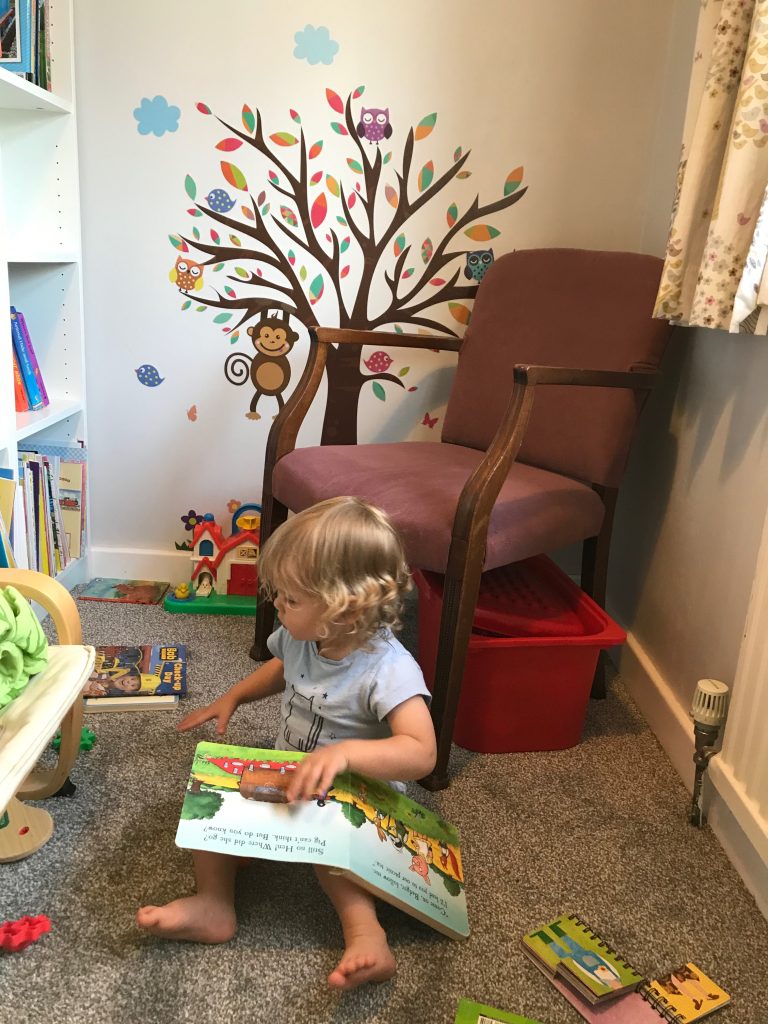 Some things have progressed though – albeit slowly. The youngest finally moved out of our bedroom and into the box room – which we redecorated for her during lockdown conditions. The eldest moved downstairs into the room that my step-daughter had previously used and there was a Harry Potter makeover that included having to source pretty much everything online and making great use of the then newly set up street WhatsApp group to borrow practical things like a pasting table. The living room has been re-jigged and now works so much better for us as a family, but there are plenty of finishing touches in there that still need to happen.
All this has been done on a pretty tight budget with lots of learning new skills. YouTube and the DIY bible my late father recommended dad years ago have both been worth their weight in gold!
The years have also seen us become regular customers of a local roofing company – ironic when you consider that the roof was pretty much the only thing flagged as "green" in the survey we had done when we bought the house. Apart from that, and having to install a new loo when the old one suddenly cracked in two and started leaking(!), the only other thing we've paid anyone external to do is fit a carpet. But even then as it was an offcut being used to carpet a box room it only cost me a total of £100 and was another complete bargain.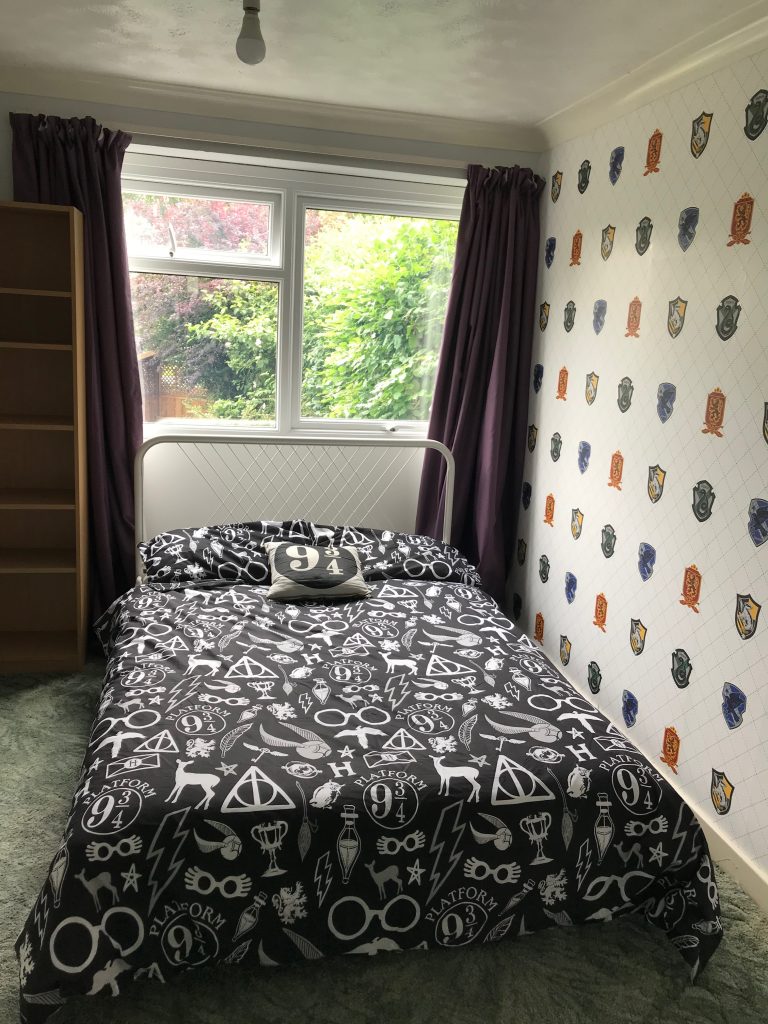 Other things have stayed the same though. We're still cooking meals on the "interim" gas cooker that we installed when we moved in. We always said that we'd get the kitchen done soon as we needed a bigger oven and the existing space only gave us 55cm to fit on into. Needless to say I'm still putting in oven trays at an angle to cook a Sunday roast as they're too wide for the oven otherwise. Roast potatoes cooked "on the wonk" is now a bit of a speciality of mine. My son also still has the thin and sun-bleached carpet in his room that made the removal men laugh when they first saw it. Sorting out his bedroom is still high on the never ending to do list.
As we came to remortgage we knew that despite the new baby and global pandemic excuses our progress on the house has been pretty pathetic really. That's why we've declared 2023 the year of "making things happen" when it comes to the house. I'm pleased to say that we've started as we mean to go on with huge steps already taken to make the main family bathroom more usable and at present the whole family is enjoying the benefits of finally having a decent shower, rather than just a pathetic dribble!
What I need to do now though is get back to actually recording what we're up to in the hope that doing so will help us see how far we've come and encourage us to keep pushing it all further. It feels a bit like we've failed over the last five years in really turning this house into a home, and I'm determined to use this year to turn that around.
Standby for a series of updates and progress stories!