It's about six months now since I first started to look at Zoggs in a totally different way. That day, sat in a hotel conference room near Heathrow airport, was a bit of a lightbulb moment for me in terms of how I saw this global swimwear and swimming accessory manufacturer. When I was then invited along to another event to celebrate their new Ecolast range I was excited to see and hear what they were up to next.
What is Ecolast
What Zoggs are doing now with Ecolast is taking plastic waste from the oceans and turning it into a yarn. This yarn can then be used to make swimwear. This ocean waste would otherwise cause damage to our planet, seas and marine life. Ghost fishing nets, carpets and industrial waste are rescued from the oceans via a variety of initiatives. Once the nets have been cleaned and shredded they are turned back into a raw material which is transformed into Nylon 6 polymers to produce yarn. The Ecolast fabric is formed from 78% of this ENONYL yarn, and 22% LYCRA EXTRA LIFE. The result is a swimwear fabric that has outperformed competitors' fabrics. It has also been proven to be 15 times more resilient to chlorine than standard swimwear fabrics.

Effect of mankind on our seas and oceans
2018 has very much been the year in which public attention has been drawn to the effect of mankind on our seas and oceans. The BBC's Blue Planet gave many here in the UK an insight into what was happening. Over on the other side of the world children like DorkyMum's eight year old son have also been inspired into helping. It's wonderful to see a huge global company like Zoggs (based where DorkySon is in Australia) doing their bit.
The Ecolast launch is also supported by Susie Rodgers MBE. Susie is Paralympic Gold Medalist, a genuinely lovely woman and also a huge supporter of work to look after our oceans. As she says there is a "beautiful cycle" behind the idea of taking abandoned fishing nets from the ocean and recycling them into swim suits. Swimmers love the water, as much as all the animals living in our oceans do.
Not the only environmental step
Bringing Ecolast swimwear to the market isn't the only thing that Zoggs are doing though to help the environment. They are also donating 10% of their Ecolast profits to charity. In addition to this is a commitment to create packaging that reduces their environmental impact. From 2019 they will reduce the plastic used in goggle packaging by 57%. By 2020  they are aiming for 100% of their packaging to be sustainable. These are big environmental commitments. Ones that will make a real difference.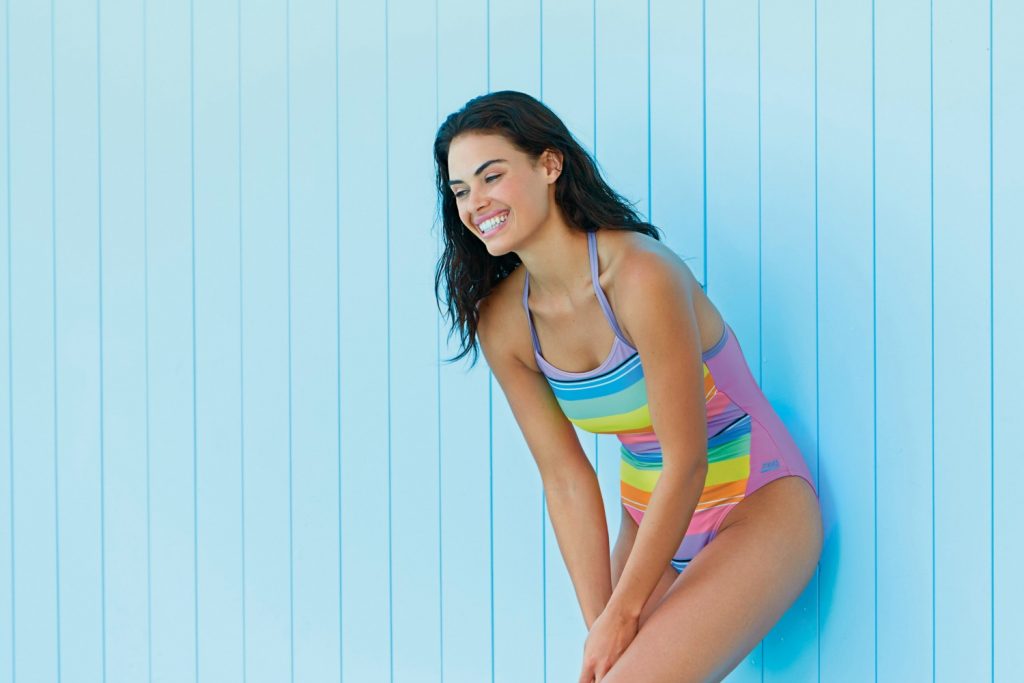 The swimwear itself
Last time I was with Zoggs I was blown away with how good all their swimwear looked. Previously I'd seen Zoggs as being a bit "practical" in their offerings. How wrong I'd been. And this second fashion show proved that once again.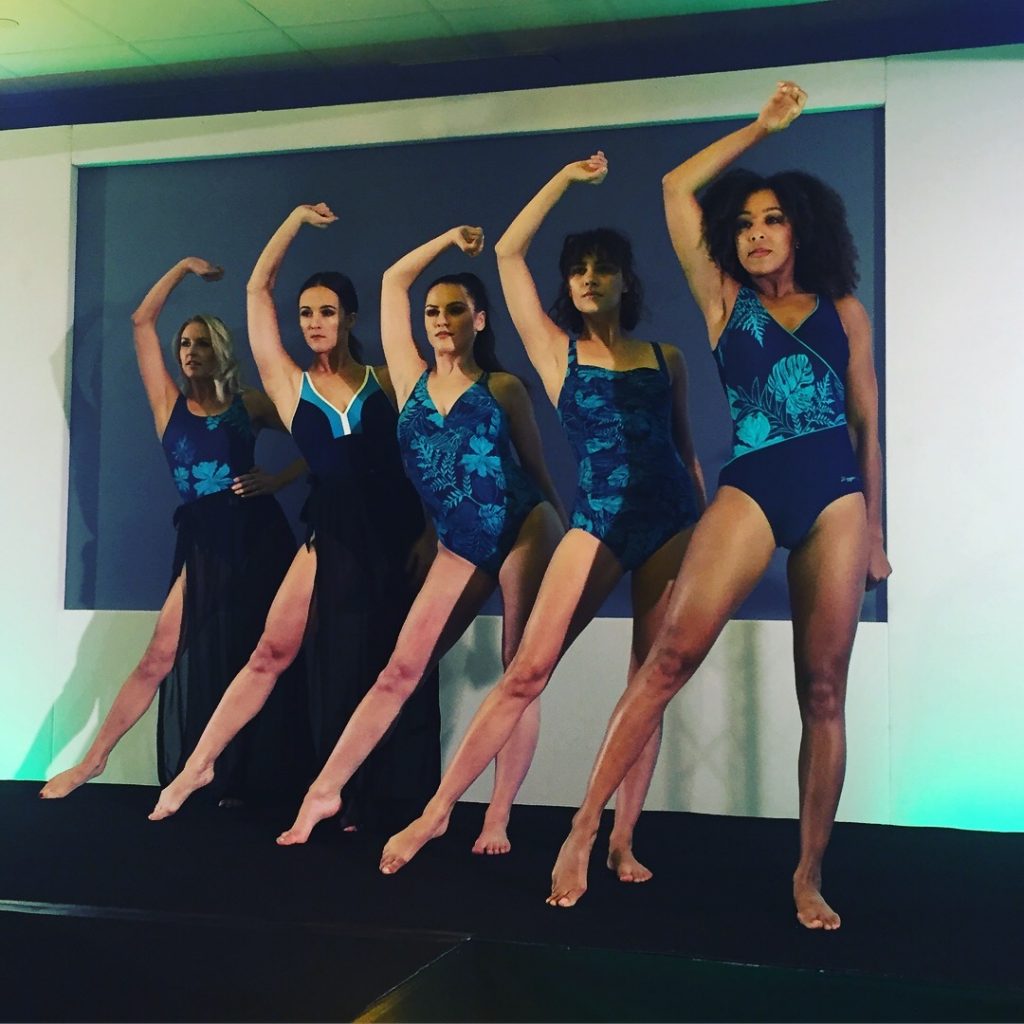 Ecolast swimwear will be introduced in Autumn Winter 2018 and rolled out from January 2019. Around 40% of their Spring Summer 2019 swimwear sold will be made from Ecolast. Just think about the environmental impact reduction from that.
Once again the Zoggs fashion show that I went to blew me away with how much fun their range is. As well as being practical. There are some great colours and designs, and the children's DC Super Heroes range is brilliant.
My swimwear might be limited to maternity costumes for the six months or so, but I'm thinking that a nice Zoggs Ecolast costume might be something to aim towards for summer 2019.
Disclaimer: I was invited as a guest to the Zoggs Ecolast press event. All opinions remain my own.