It's nearly 14 years since I first shared this recipe online, but every month when I bake a batch of these for a WI meeting I get people asking for the recipe. As a child these biscuits were a fundamental part of my childhood. Every time that we went to visit my Gran she would produce a tin with some in. It's over 12 years now since we lost her, but her recipe lives on. Although quite what she would make of the modern day WI I just don't know!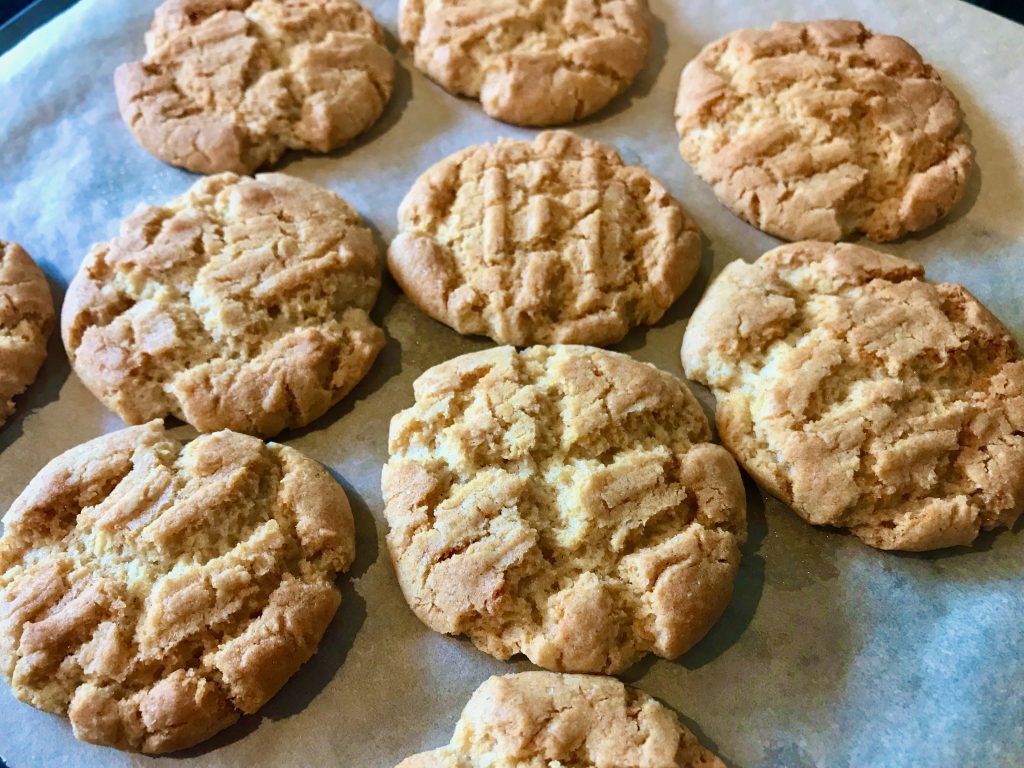 Ingredients
4 oz self raising flour
2 oz margarine
2 1/2 oz sugar
1 level teaspoon ground ginger
1 level teaspoon bicarbonate of soda
1 tablespoon golden syrup
What to do
Mix the dry ingredients together in a bowl.
Melt the margarine and golden syrup very gently in a pan.
Once all liquid, pour into the dry ingredients and mix to make a dough.
Use your hands to make into small balls.
Place the balls on a lined baking tray and press each one down slightly with the back of a fork or spoon.
Bake for 10 – 15 minutes at 180 degrees C / Gas Mark 4.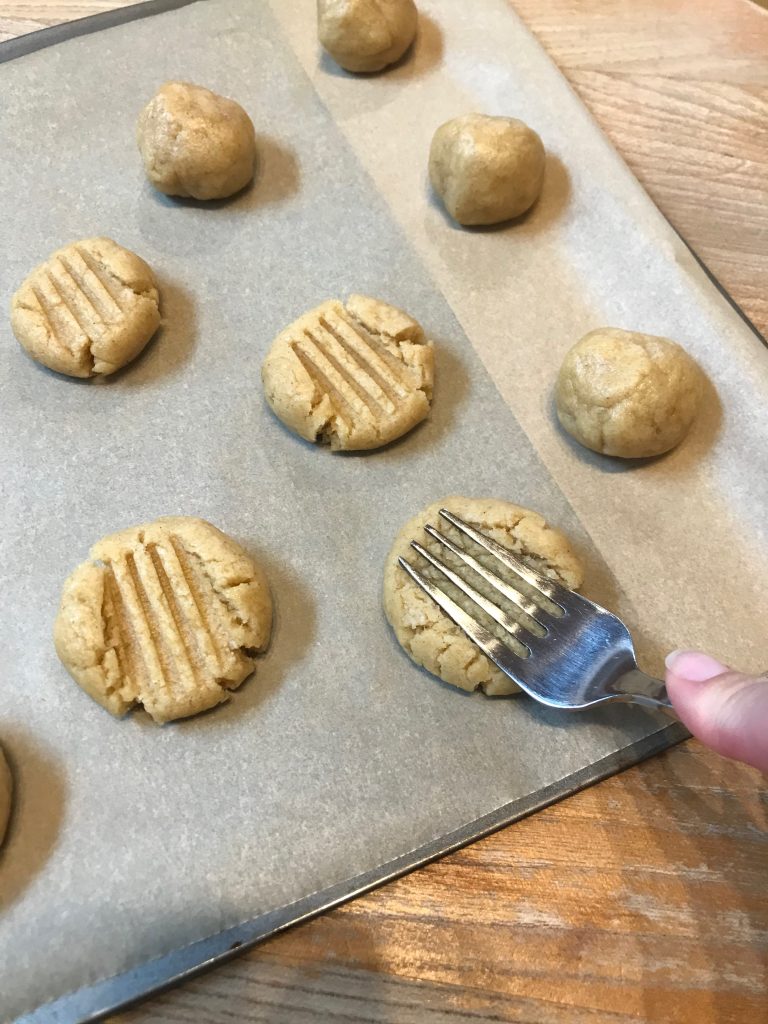 This recipe makes between 10-12 biscuits. You can easily double up the quantities to make twice as many, but if you use two baking trays on different shelves in the oven, swap them over half way through the baking time to get an even bake.
Why we love Gran's Ginger Biscuits so much
Not only are these biscuits incredibly tasty, but they're also very simple to make. I can easily knock up a batch in less than ten minutes, and if you you want to bake with children they love getting their hands in the dough to make the balls.