I'm a bit slow in writing this week's pregnancy update. Mainly because I sort of didn't feel that I had much to say. In a way it was quite a mundane week with the usual schools runs, swimming lessons, Brownies, Cubs and work. But in a way it also wasn't.
The only real pregnancy related event of note was a consultant visit at the hospital. I have to admit that my experiences of the local hospital haven't been great so far. Mainly due to things like them losing my handheld pregnancy notes (I thought that was my job!) but I have to admit that it only seems to be the admin there causing problems rather than any of the medical staff. Now that we've found a visitor's car park that seemed to be some closely guarded secret until now appointments there have also become a whole lot easier!
This appointment isn't due to any problems or complications, but more to talk about the aftermath of my son's birth and my birth choices following it. I've always assumed I'd give birth naturally this time round, but after Master C's birth left me needing surgery my midwife thought it worth talking through with the consultant.
I'm not going to go into gory details here, but it's safe to say my son left his mark when he arrived, but without my medical notes from the hospital in question the consultant only has my hazy recollection of everything to base her decisions on. Her view was that without a crystal ball she can't exactly say how it will be to give birth naturally again. It could all be fine, but at the same time she is more than happy to agree for me to have a c-section instead. The choice is mine. She is not recommending one over the other and made very clear that it is a choice.
Now I have to say that it wasn't a choice that I was expecting to have. I expected that she'd listen to my story, tell me I couldn't have the water as pain relief that I wanted and tell me not to have an ambition birth plan and send me on my way. As a result, it's a choice I'm not sure how to make.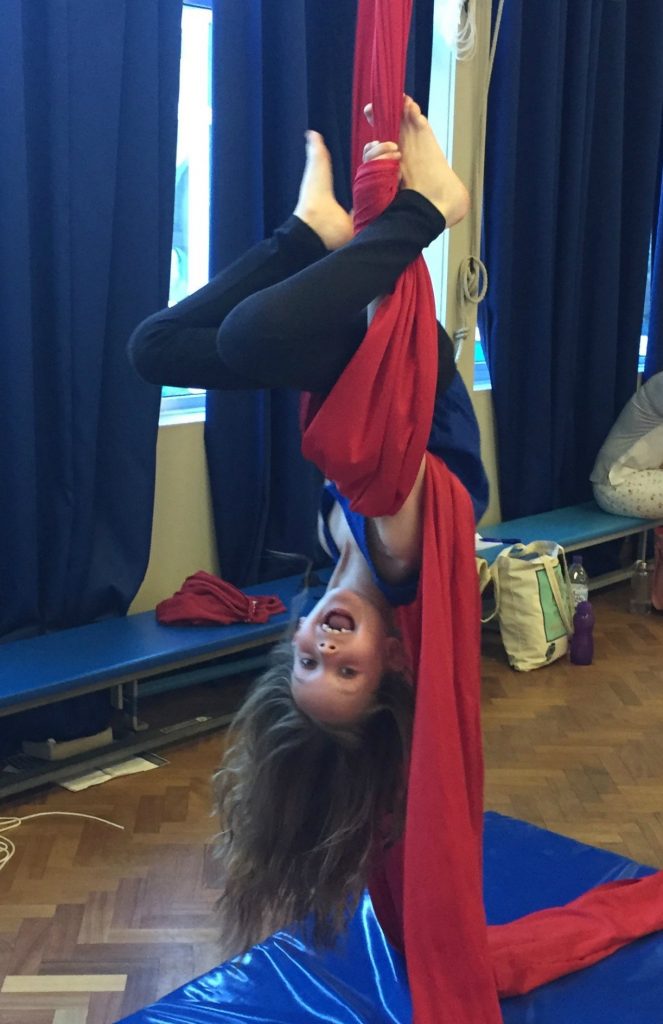 Assuming nothing else changes medically, both delivery methods have their pros and cons. Not only for me medically, but also for the impact, or potential impact, on my existing children, partner and work. There's no right or wrong choice, but it's one that we've got to make.
Luckily, the hospital run a birth options clinic where we can talk everything through with a midwife prior to making the decision. My consultant referred me to this clinic and also provided me with a pile of literature on caesarians to read. I'm in no rush to make a decision – I have until I"m 36 weeks to finally decide – but it's still a big decision to make.
If only I had that crystal ball to know how each option might turn out.
Completely unrelated photo of the week from the circus skills workshop that Little Miss C attended with Brownies. For no reason other than it made me smile.