Flippin' heck! This heat. I'm from the north. I find heat hard work at the best of times. Add pregnancy into the mix and I'm really struggling.
Christmas in July
If anything's set to guarantee hot weather it seems to be Christmas in July events. For those readers that are not bloggers or do not work in PR or marketting I probably ought to explain. Basically, most brands use July as the time to launch their Christmas ranges. Many of them hold big events to do so, often in London, and they invite media types to come and see what they are planning. All these events usually overlap time wise and so you end up with a week, or more, or Christmas in July.
It's usually a fantastic, if slightly surreal, week. Imagine fake snow, Christmas music, copious amounts of festive food and decorations when it's nearly 30 degrees and brilliant sunshine outside. It certainly messes with your head a bit.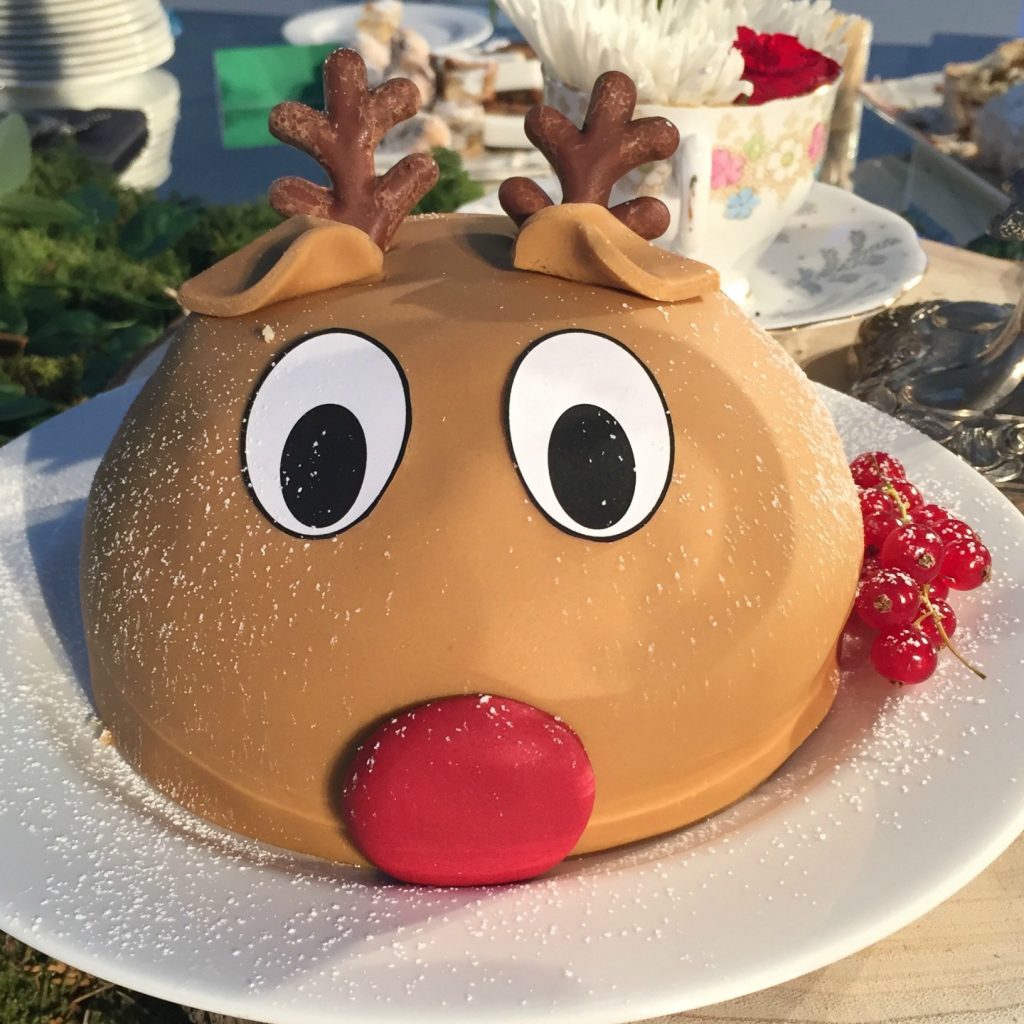 This year I've only really done a quiet Christmas in July. Partly down to feeling huge, and also down to lack of time this year. Last week saw me head on a train to London though to celebrate with Lidl. As I've come to expect with companies that sell food there was the tradition Christmas table laden with delicious food, but oh my, it was torture!
Christmas Food & Drink wish list
I hadn't realised just how much I'm looking forward to celebrating Christmas this year. It will be the first Christmas in our new home. The first one with a new baby. And the first one with a new husband (oh yes – there was a surprise involving a diamond this week too!) It's also going to be a Christmas at which I can eat and drink to my heart's content. Well I can within reason. I'm fully expecting to be breastfeeding and dealing with a six week old baby then, but I also plan to enjoy myself.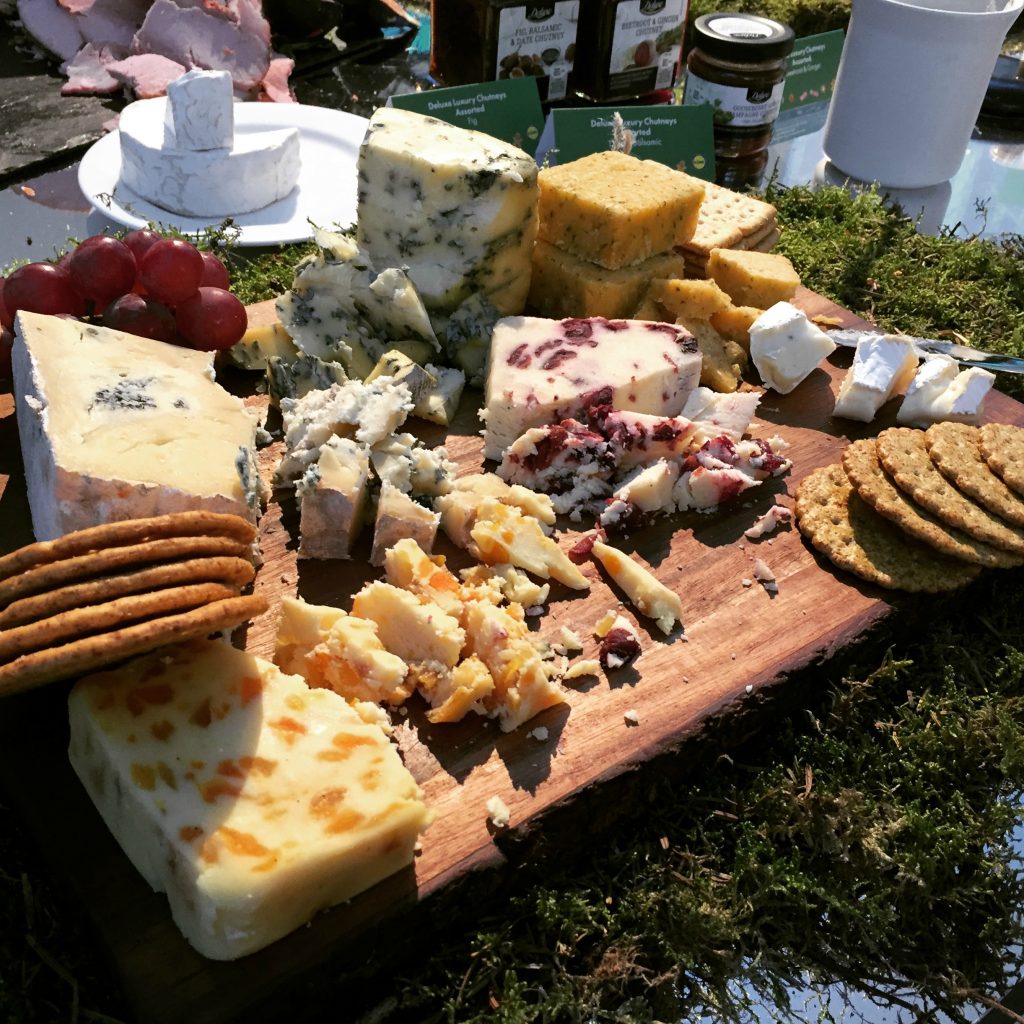 Lidl had put on a magnificent Christmas spread, but there was so much that I wanted to sample but couldn't right now. I've started writing a Christmas food and drink wish list based on the event and all the things there that I wanted to try, but can't eat or drink at the moment. I mean, how dare they have a whole room devoted to cheese and whisky? Do they not realise how cruel they were being inviting a pregnant blogger along? I'm certainly saving the champagne and voucher from the event goodie bag until I do a pre-Christmas shop there.
Day to Day Life
Christmas wasn't the only thing in the diary last week though. Little Miss C had a day at a local community event with her Cub pack and I also braved the sun again for Master C's school sports day.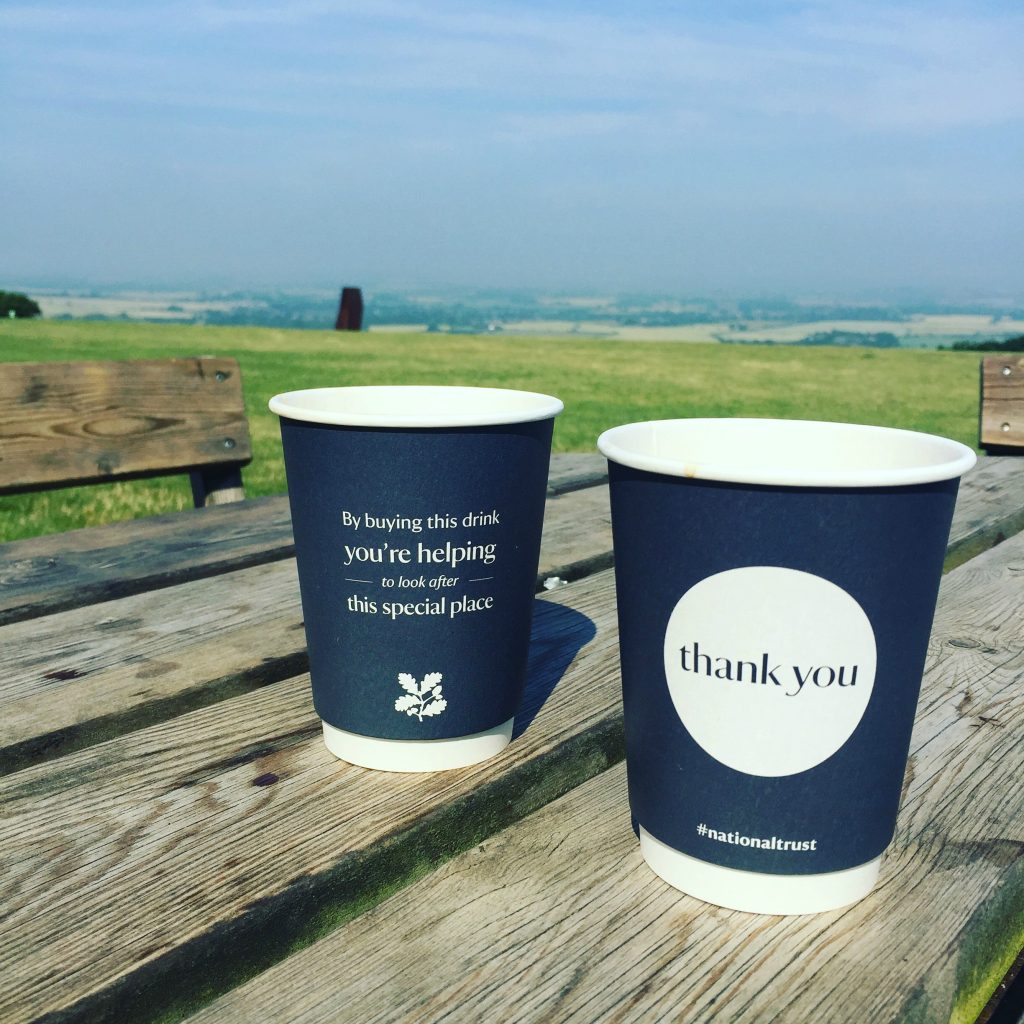 Regular school runs and mum taxi duty left me feeling frazzled at times, but luckily B and I managed to carve out a bit of time for the two of us with a post school run breakfast up at the Dunstable Downs. I love it up there and the cool morning air was perfect for sitting and being calm for a while, before starting on our new set of exciting plans.
House progress
As if starting to think about Christmas wasn't enough, this last week also saw Bonn and I make huge progress with the house finally. Having my sister and (Ikea and DIY loving ) brother in law to stay was possibly the kick up the backside I needed. Finally I have a dishwasher installed in my kitchen rather than just taking up space in the corner. This gave me the excuse to finally look on eBay at vintage kitchen units and I have some exciting news coming up on that too. As if no longer having to wash up by hand wasn't exciting enough!
Inside the kitchen wasn't the only area getting some attention. Our garden had a rickety old summerhouse thing in it when we bought the house. We were hoping we might be able to restore it in some way, but a more detailed look meant that it wasn't to be. Luckily a bargain spot in B&M meant that I now have a gorgeous new place to sit for a morning cuppa and a spot of sewing in the garden. Another thing deserving of a separate blog post.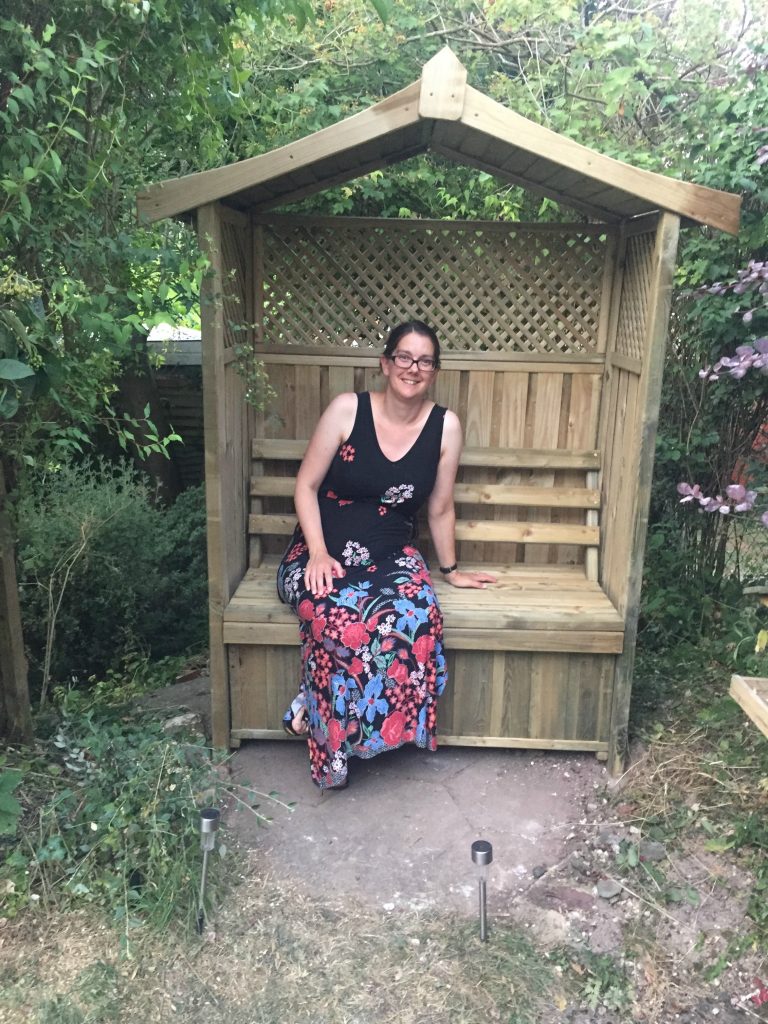 Despite all the progress, this pregnancy is making me feel quite useless in many ways. There is so much physical stuff that I want to be cracking on with and doing, but my body just won't let me. This last week, just hanging the washing out some days did me in for the next hour. I need to work on looking after myself a bit more and resting more, so that I can then use the time I have to maximum advantage. There's so so much I want to get done before this baby arrives, but only 24 hours in a day it seems!