Hmmmm. I'm thinking that week 30 of this pregnancy might be the one where I took on rather a lot. But it was also the best week of the pregnancy, as it ended with me getting married!
Yep – there I was at 30 weeks pregnant waddling down the aisle in a maternity dress. It wasn't quite what I expected at the start of this pregnancy, but it was perfect in every way that I wanted it to be.
The week actually started off slightly calmer, with B's birthday and the thrills of my car needing (and then failing!) an MOT. By midweek we were at the back to school stress point with the kids, and then by Friday night all our families had descended on us ready for Saturday's nuptials. 
By Saturday afternoon we were married and enjoying a perfect afternoon tea as husband and wife! It felt like a million miles away from the last minute finding of PE kit and sewing on name tapes of Tuesday evening.
The thing I've realised through all this pregnancy is that organisation is key. The only way I think I survived the week is by having lists. Lots and lots of lists. Lists of what the kids needed for school. Lists showing exactly where they needed to be when and with what. Lists of what needed organising for the wedding. Lists of what I needed to tell various family members about when to be where. And finally lists of what we needed to take to the registry office with us on the day.
There may have been some curved balls thrown in mid week to keep us on our toes – an evening dash to Norfolk to collect a relative, a failed MOT and an AWOL registrar! – but our wedding day itself was just perfect. Everything we wanted it to be.
We planned and organised the whole thing in less than two months and actually I think that was the best way to do things. The jobs that need doing will just expand to fill the time that you have available, so by time-boxing it you still get everything done, you just have less time to stress about it all.
We only went for a modest affair and that kept the organisation down a lot, but the midwife had noticed a slight rise in my blood pressure the week before. Not really that surprising when you think about everything I was juggling.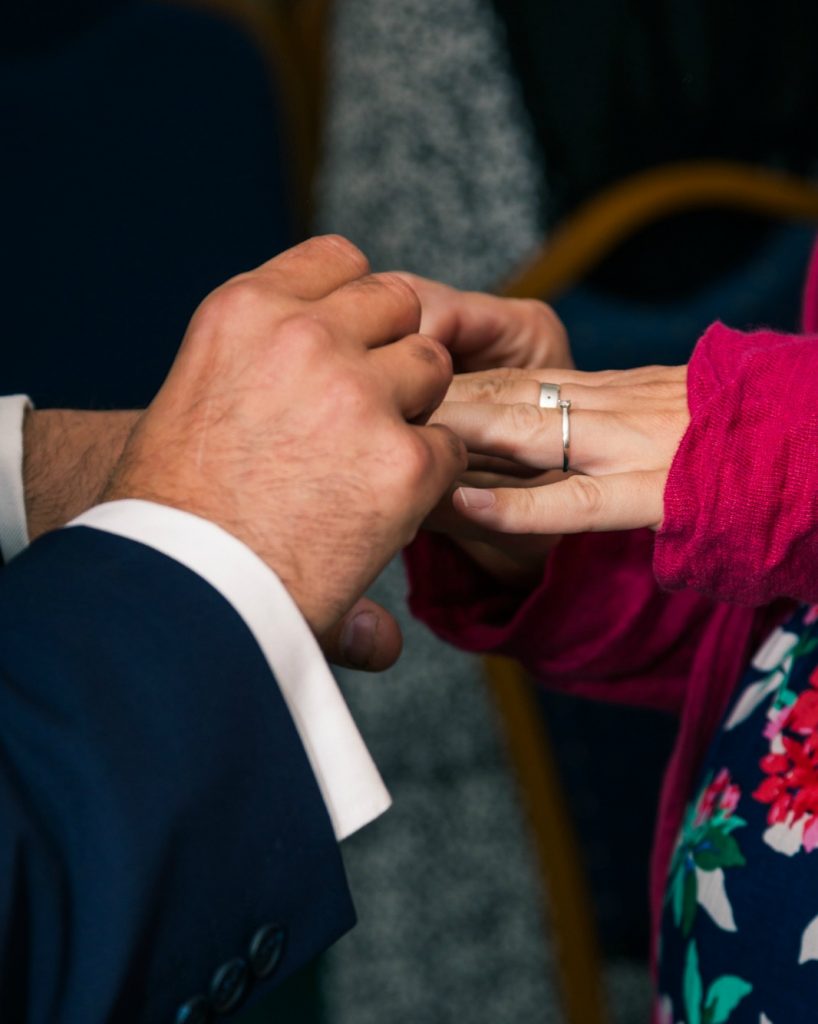 Just ten weeks to go now before baby hopefully makes an on schedule appearance. Let's hope they're all nice and calm!