During lockdown I've suddenly had to get used to organising lunch for the kids every single day. With a child still at infant school, and so getting free school lunches everyday (and the other one preferring a cooked school dinner over sandwiches) I've been lucky until now not having to think about something new and exciting to fill a lunchbox with every day. The problem during lockdown was not just coming up with lunch ideas, but also time to make said lunch whilst also homeschooling them. Hence, pitta bread pizzas soon became our go to lunch option.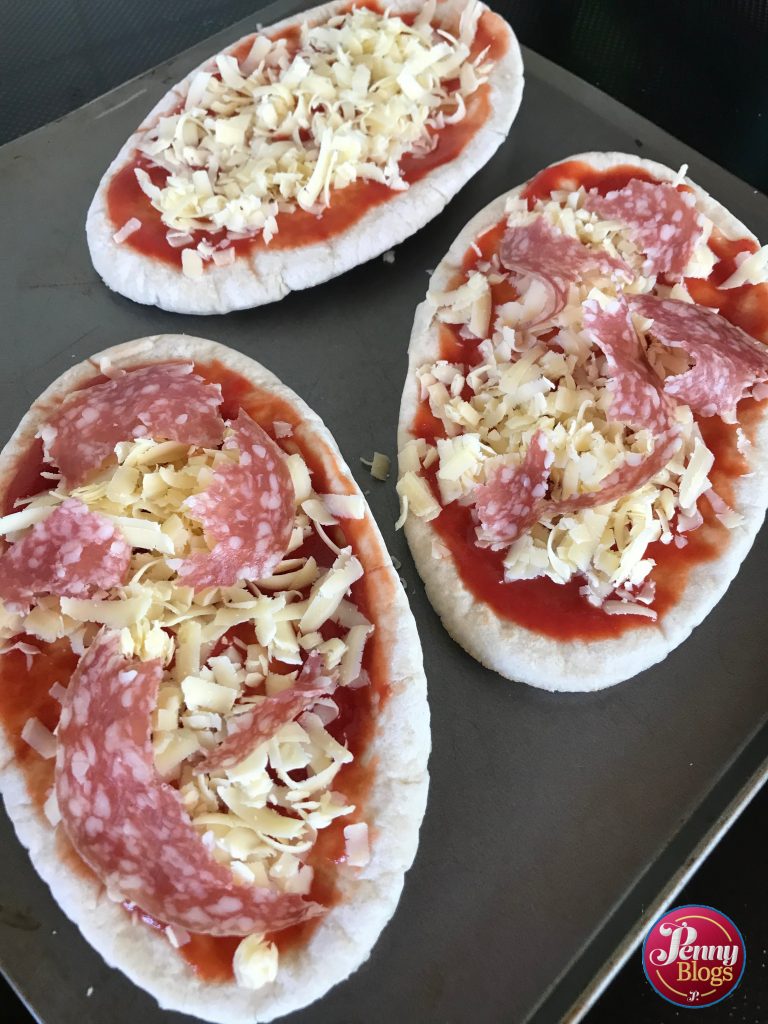 Pitta bread pizzas are quick and easy to make, and also something that I could set the kids on to prepare whilst I cleared away the mess of the morning's lessons.
Ingredients
All you really need are three basic things:
pitta bread
passata
cheese – grated
That really is it for necessities. Yes, you can then go on and add any other toppings you like to your pizza, but that's really up to you and your kids.
How to make pitta bread pizzas
Firstly – turn the oven on to 180 degrees and send the kids to wash their hands. Whilst they do so get the pitta breads out of the packet and lay them out on a baking sheet.
Grate some cheese – we just used cheddar and if you can prefer you can obviously but it ready grated – and pour some of the pasta into a bowl.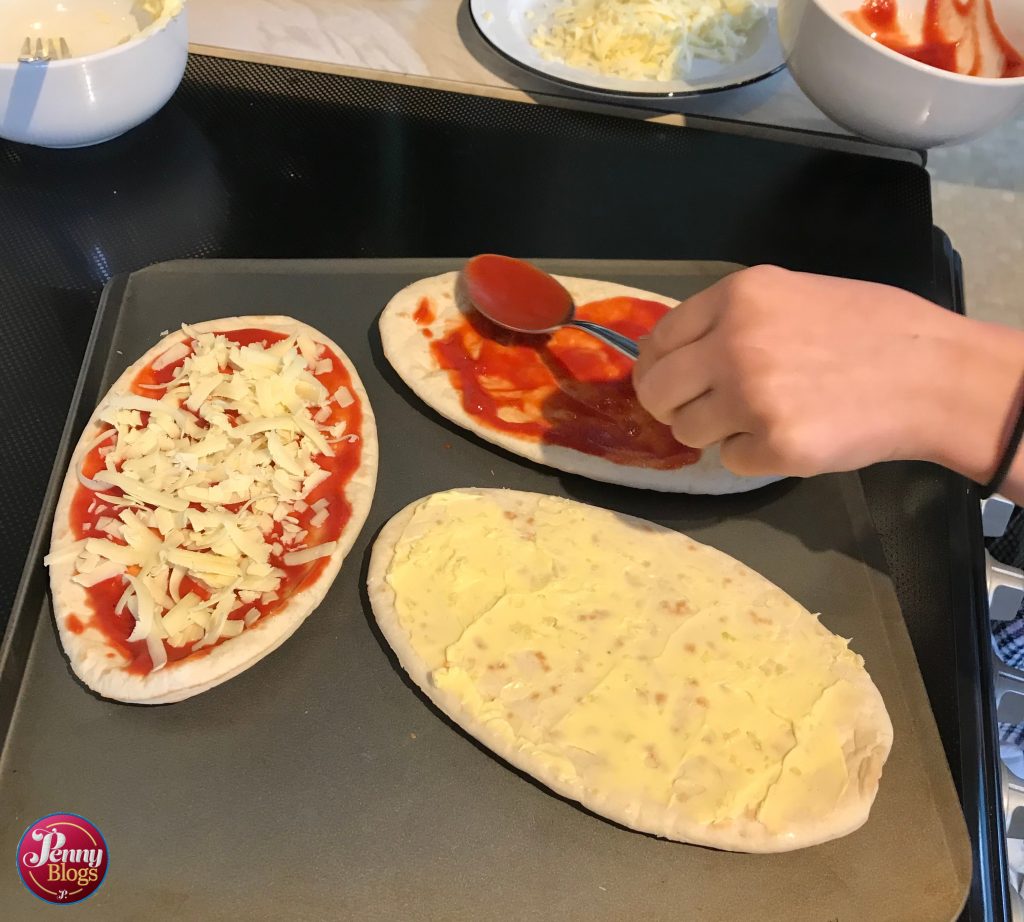 Once the kids return with clean hands get them to choose their pitta and then place a spoonful of pasta on it. Use the back of the spoon to spread the passata around the surface of the pitta.
With the pitta covered with tomato you can then add the cheese. Any other toppings come after that. we had salami slices torn into smaller pieces on some of ours, but you could use anything you fancy really. Tuna, ham, tomato slices, red onion, olives, sweetcorn, peppers.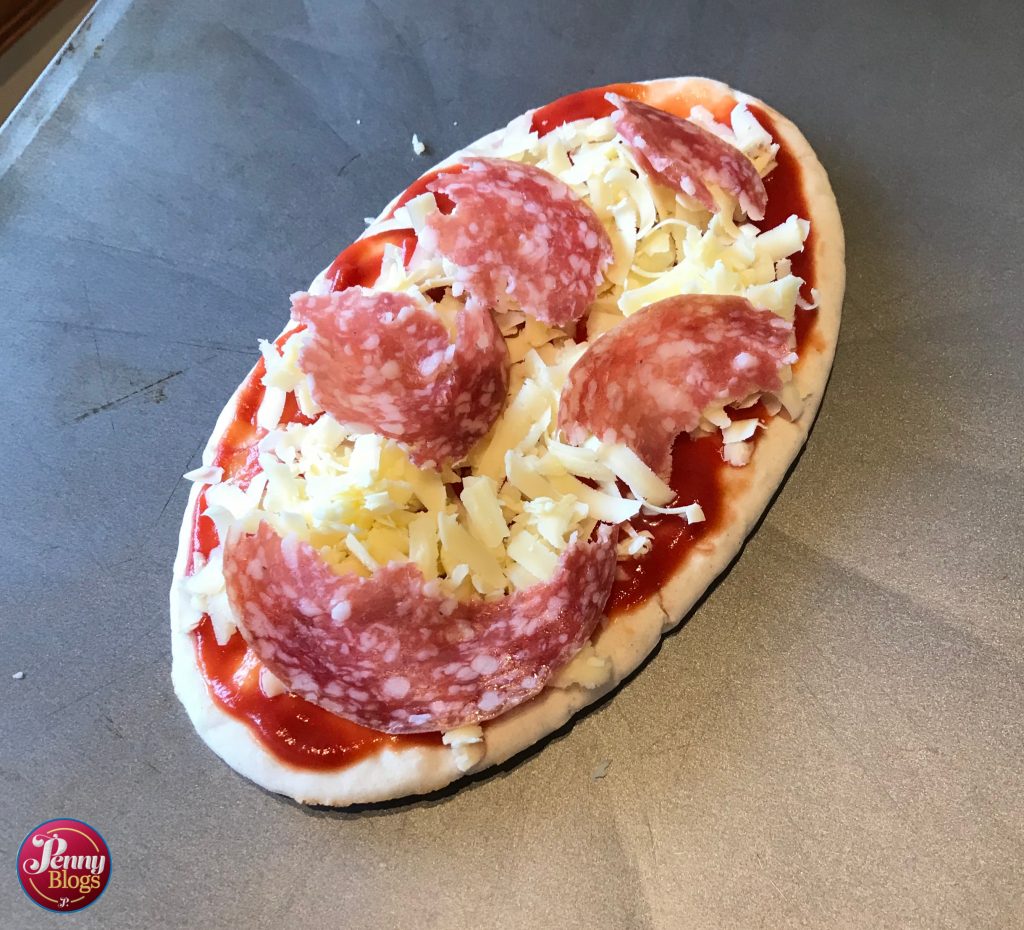 Bung the pizza in the oven for 6 – 10 minutes. Exact time really depends on your oven and how crispy you like your pizza.
Take out and enjoy.
A wonderfully simple lockdown lunch that can be prepared, cooked and eaten in just 15 minutes. Also, a brilliant way of getting the kids involved and therefore counting as a home economics lesson too!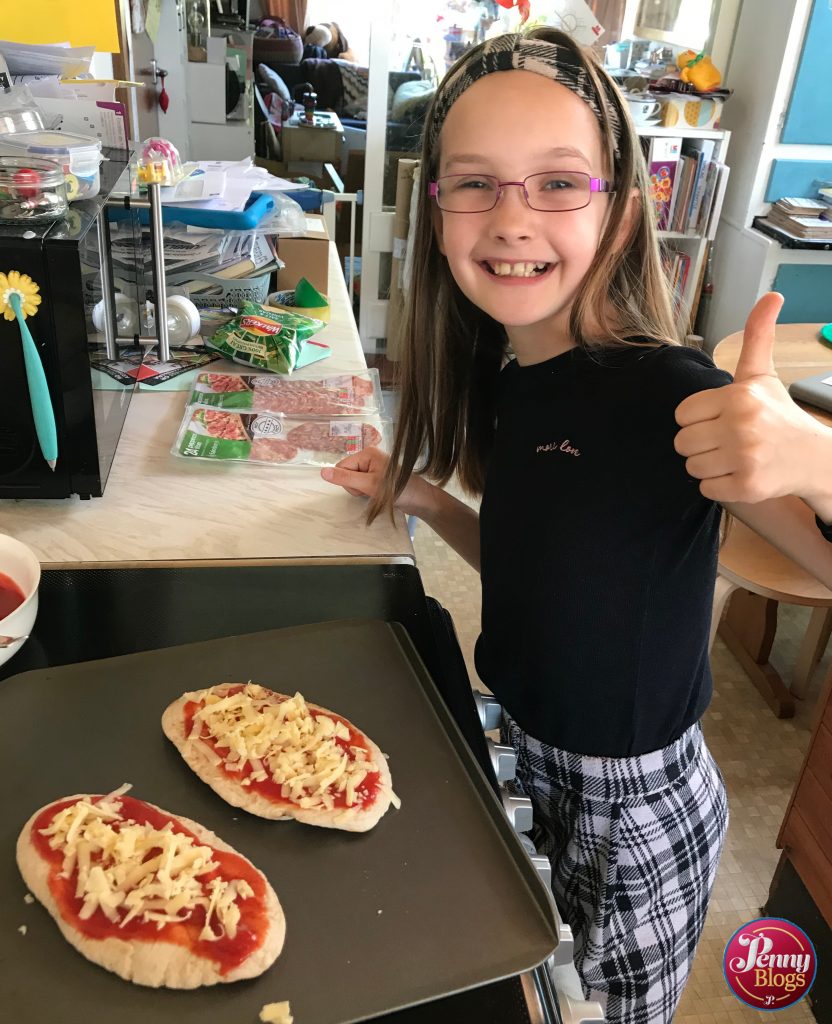 Observant readers will notice the there's not a single picture of a cooked pizza in this post. There's a very simple reason for that. Whenever we make them they're eaten by everyone (including me!) before I can get my camera out. That's how delicious they are!