Disclaimer: We were sent a selection of Swizzles sweets for the purposes of this blog post. Please see full disclaimer at the end of the post.
Sweets for my sweet, sugar for my honey
Your first sweet kiss thrilled me so
Sweets for my sweet, sugar for my honey
I'll never ever let you go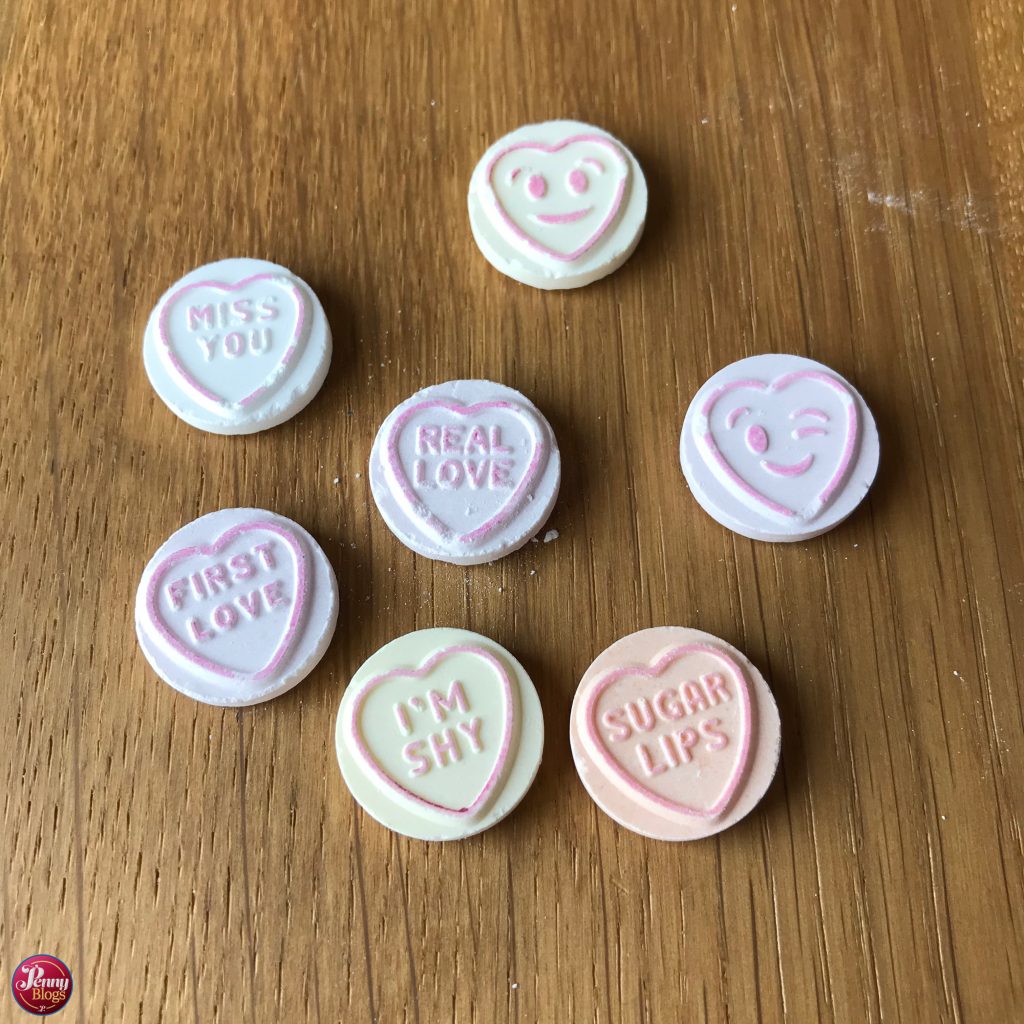 I'm not too sure if The Drifters (or any of the other artists the recored this later) were singing about confectionary, but it's definitely the song that comes to mind when I think about sweets on Valentines Day. A bit of research suggests that the phrase might have actually comes from a line in Hamlet where "sweets to the sweet" is actually;ly referring to funeral flowers scattered on a grave! They always say not to look into song lyrics too deeply and I guess this is an example as to why.
It can be so hard working out what to buy your loved one for Valentines Day, but sometimes the saying that the way to a (wo)man's heart is through his stomach couldn't be truer. Especially if your husband has an incredibly sweet tooth as is my situation!
Swizzles have got all the solutions you could possibly need when it comes to sweets for your Valentine. Their online shop is packed full of ideas for all budgets.
Love Hearts
Love Hearts have to be the most iconic sweet when it comes to declarations of love. I've heard of marriage proposals via them as well as small packets of them making perfect wedding favours, especially if you personalise them.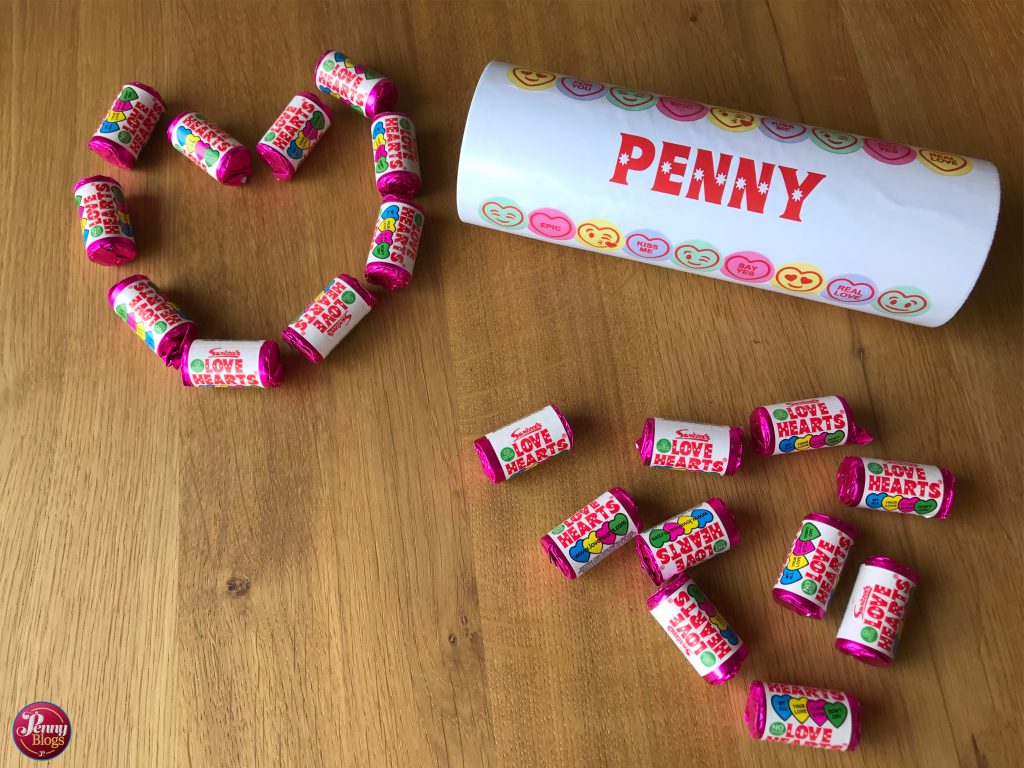 This year they are offering a Love Hearts personalised gift tube which contains 25 mini Love Heart rolls. Now, that's a lot of Love Hearts! I've got one of those names that you never find when searching for names in shops, so it's lovely to see that all names, no matter how unique, can be catered for.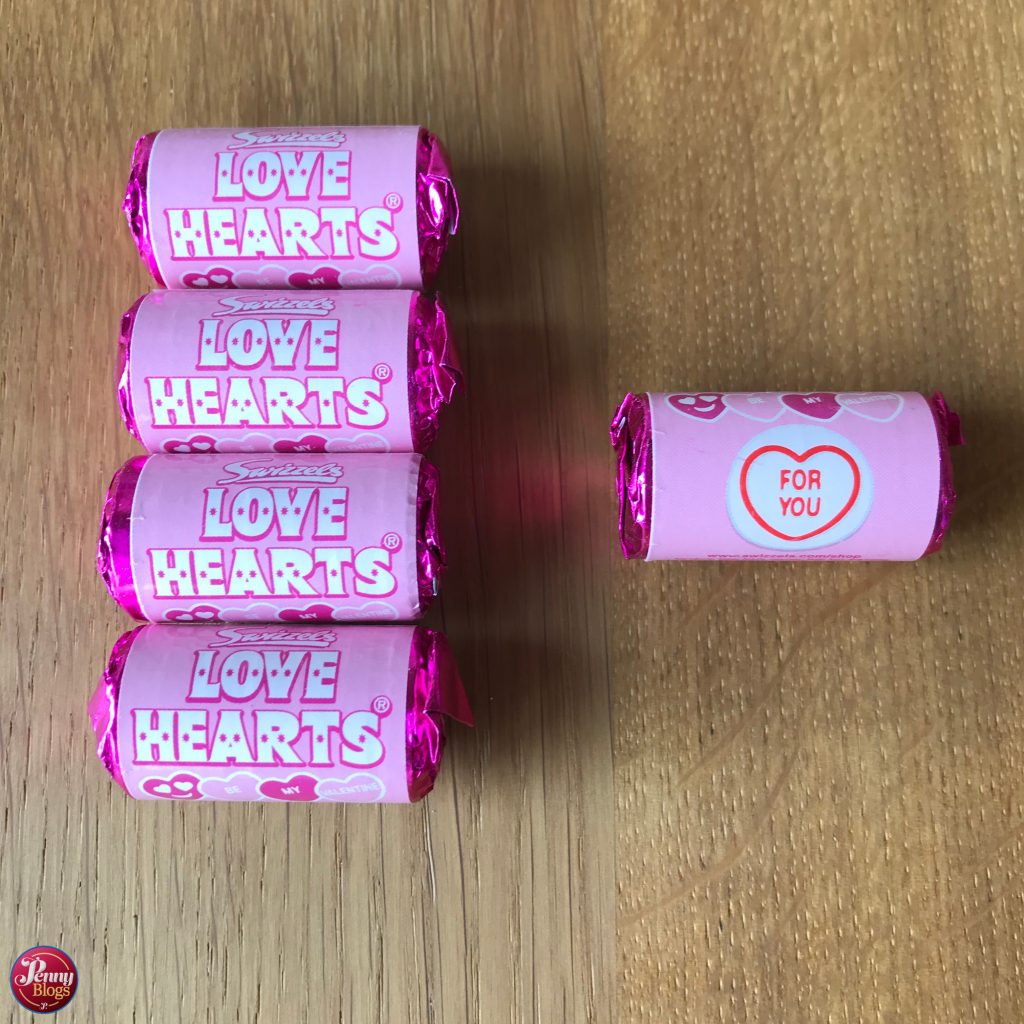 And if normal Love Hearts aren't romantic enough for you come 14th February, then there are also pink Limited Edition Valentines Love Hearts this year too.
Valentines Hampers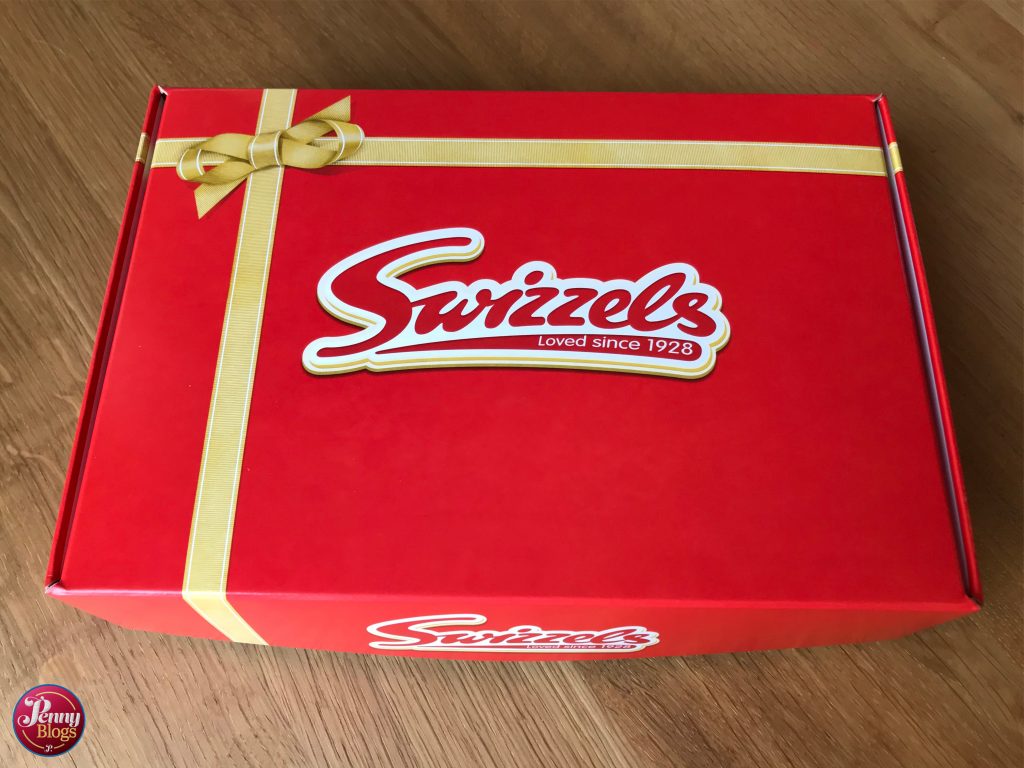 For those sweet toothed Valentines who love more than just Love Hearts Swizzles have hampers that range in price from £2.99 up to £21.99. We were sent one of the 500g sweet hampers (which cost £7.99) and when you see just how many sweets you get in one of those my mind boggles somewhat when I think how much would be in one of the larger hampers. My kids' eyes nearly popped out of their heads when they saw everything in there – Parma Violets, Rainbow Drops, Squashies, Drumsticks, Fruity Pops, Refreshers and Fizzers.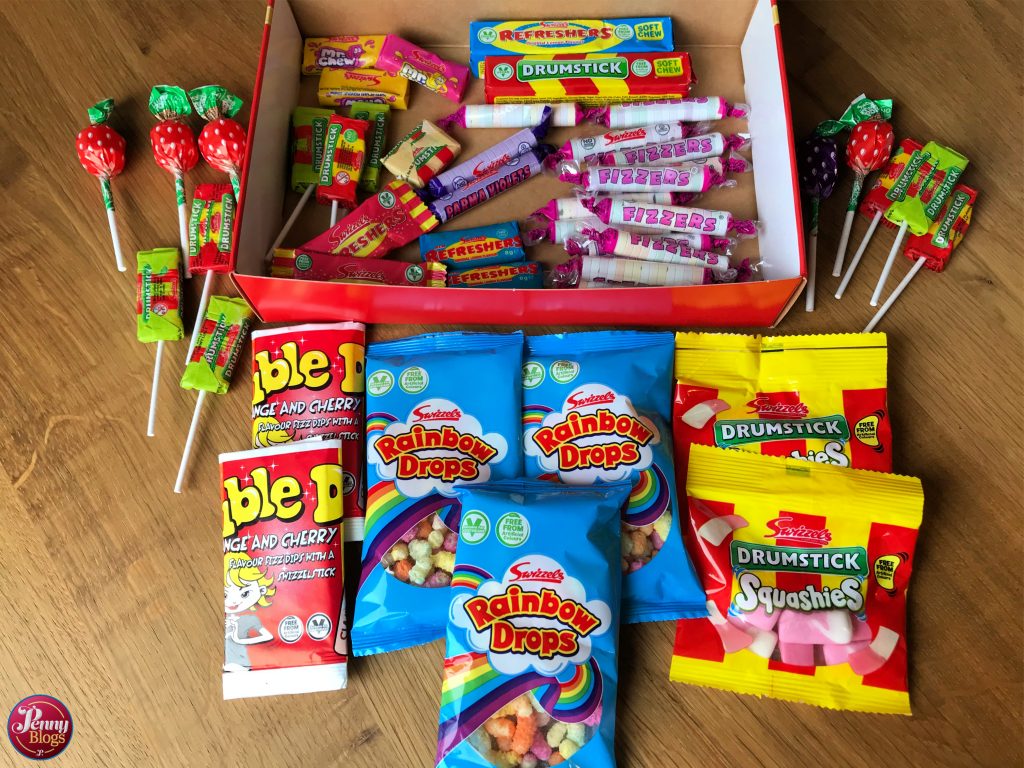 It's not just your significant other who may appreciate a Swizzles Hamper this Valentines Day. Kids are now bought into Valentines like never before and mine have both already mentioned that they are looking forward to what they are going to get. What chid wouldn't be excited to receive a hamper full of sweets? Valentines Day or not!
Leap Year?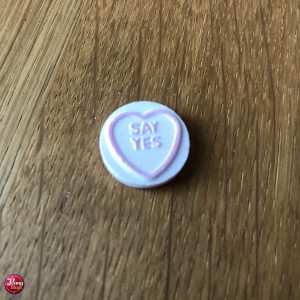 Don't forget that there's not only Valentines Day in February this year. Tradition says that women are allowed to propose marriage themselves one a Leap Day. I'll just leave that option there for any traditionalist reading…
15% off – 1st to 14th February 2020
As if all this isn't sweet enough, Swizzles are also offering a massive 15% off EVERYTHING in their shop between 1st and 14th February 2020. All you need to do is enter the code V15 at checkout. What are you waiting for?
Disclaimer: We were sent all the Swizzles products featured in the photographs in this post for the purposes of writing it.