This is the blog post that I should have written back in March. That's when we marked a year of living in our new family home. The home that I had huge plans for. I think the reason I've been putting off the blog post though is that we've not managed to achieve anywhere near as much as I'd hoped to have done. Or expected to have done.
In fairness to myself, it's not like I've had a year just sat doing nothing. Tube Stop Baby joined the family in November, and it goes without saying that a new baby (as well as juggling two other children) takes up rather a lot of my waking hours. And without many sleeping hours it means that many of those waking hours are spent trying to get as much caffeine into my system as possible!
As I look back though I can't deny that I'm a bit disappointed that we haven't done more. We've had to have the roof repaired – a hole in the garage roof and then a gutter blowing down revealed rotten felt under the main roof that also needed dealing with. The other big job has been getting new double glazing, which was something that we knew we needed when we first bought the house as many units were blown and you couldn't even see out of our bedroom window properly. That's made the house look far better from the kerbside, but there's still so much more to do and other things that look bad. Especially inside.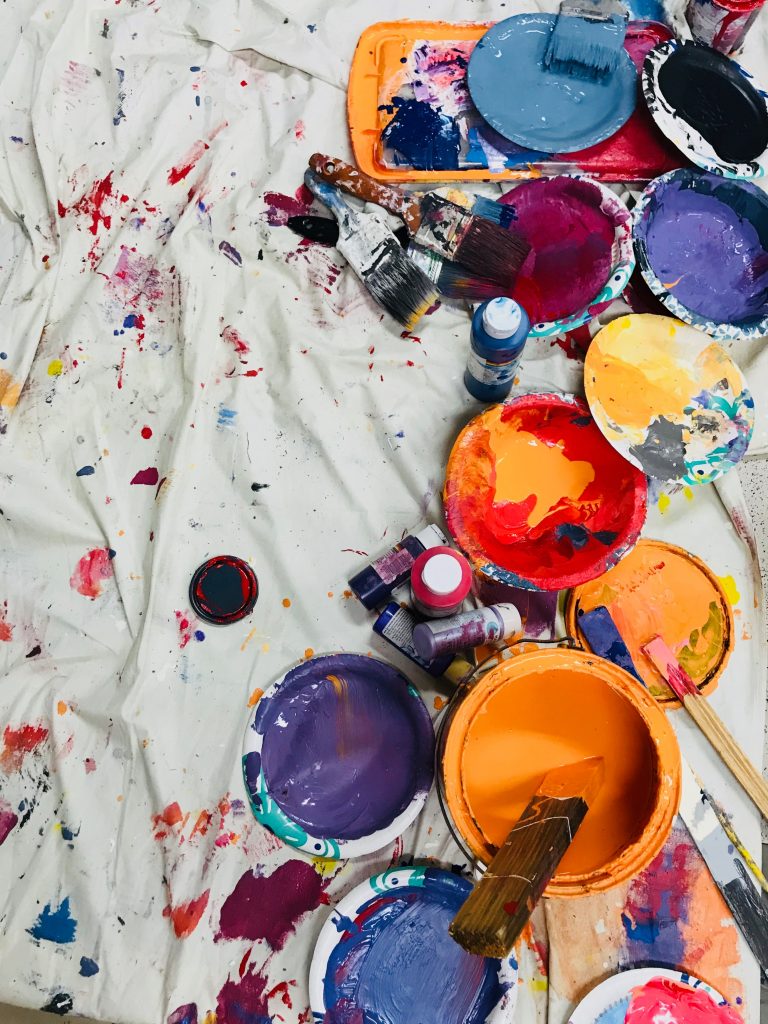 We've only managed to paint one room so far, and that still hasn't been finished and was just the porch! A bit pathetic really.
And then there's the garden. I'm not even sure where to start with that. Possibly with a chainsaw – but that's another story.
We need to save up to extend the house too, as at the moment TSB doesn't even have her own bedroom and it looks like sharing with one of the others isn't going to be an option for a variety of reasons. That's going to take some time and means I need to concentrate on work a fair bit to do so.
This week efforts to finally change some taps (again something that we had been meaning to do since we moved in!) has resulted in a cracked sink and the need to replace the sink before we end up with a bigger problem that needs solving. Hence spending most of yesterday wandering round B&Q and suddenly having to choose new tiles for the downstairs loo. It's given me the kick start I need though. I need to put my stamp on this house and make all those changes that I've had in my head for ages.
There are many jobs around the house that scare me, but I've been and bought myself a new copy of the book that my dad always referred to as the DIY bible (this book if you're wondering – worth every penny, althoughI actually found a copy for 50p in a charity shop!) and I'm determined to show that this girl can. Let's get this house sorted!
Any tips to good online DIY resources very gratefully received.
Photo by Taelynn Christopher on Unsplash, quite simply because there is absolutely nothing here worth photographing yet!