A week in, and 2020 actually seems alright. Assuming you ignore Trump's efforts to start World War 3 with Iran. Let me re-phrase that original sentence. A week in and 2020 in my little world seems to be going ok.
I had big plans for the year, bit to be honest I wasn't quite as organised going into it as I had hoped to be. My master lists of plans and aspirations are still on pieces of paper on the kitchen table, but they are at least in that form rather than just being in my head.
My eldest two finally returned to school yesterday, and Christmas itself feels like it was ages ago. I've started to get back to work and I definitely feel like I've started to get things in order. So – what are my achievements so far?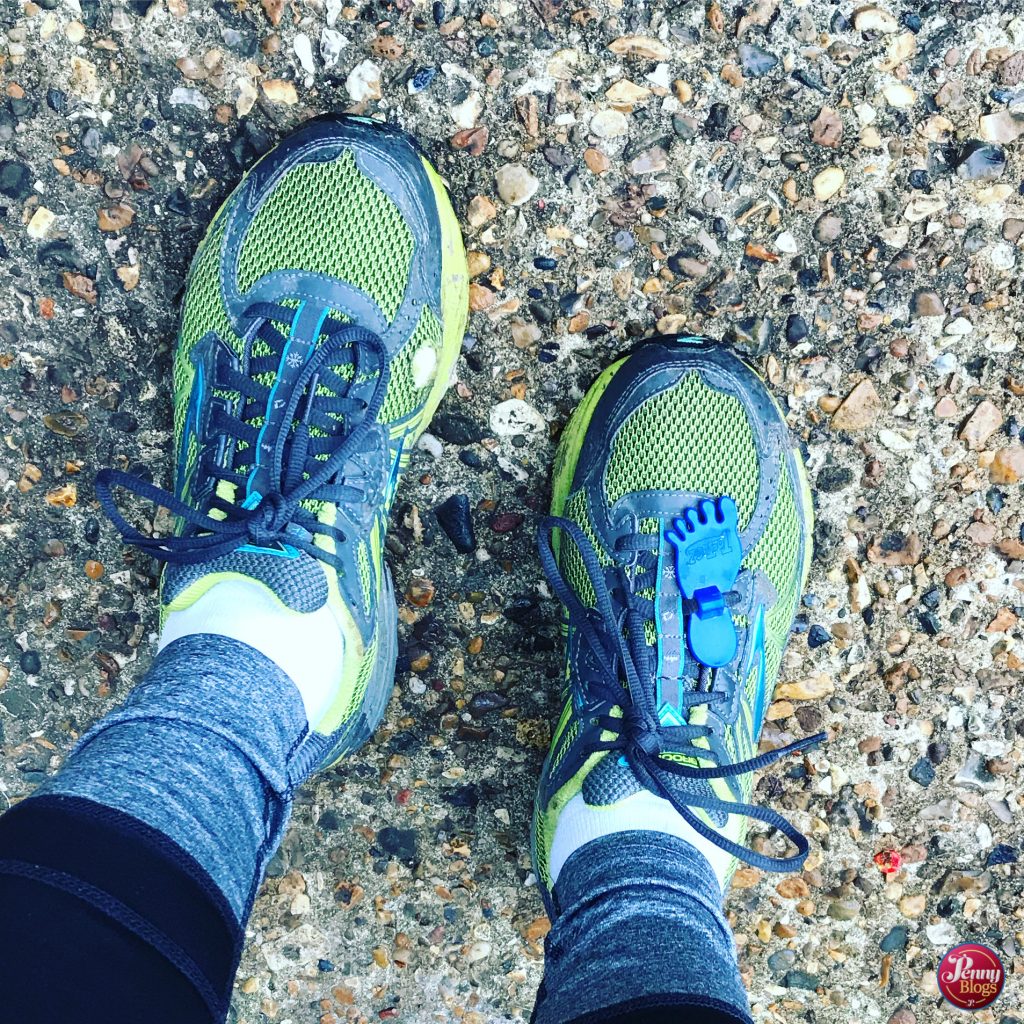 Firstly – I've managed to get out for a run. A whole 4.58km under my belt, and although I walked some parts that I'm really pleased with what I've achieved. Admittedly I need to get outside for that difficult second run, but I enjoyed the first one so much that I'm determined to do so. Although walking downstairs the next morning was a tad painful.
I plan to make more time for me time in 2020 and a couple of ways of doing that are through crafting and reading. The crafting has been a bit slow to start, but I have managed a bit of crochet and I'm also starting a list of all the projects I need to finish before I'm allowed to start any new ones. When it comes to reading, I'm delighted to say that I'm already on my second book of the year. I finished *Still Me just a couple of days into 2020 and I'm now quickly working my way through *Floella Benjamin's book about her life as a child, first in Trinidad and then here in the UK. Look out for reviews of both over on Penny Reads soon. Also over there is the first Ladybird Tuesday post of the year – Helping at Home. Something I could do with my eldest kids reading up on!
I've also been trying to make time to play board games with Bonn and just in general have more downtime with him. We both became addicted to Rummikub over Christmas, but we're also making great efforts to work our way through the collection of vintage board games that seem to fill the house. We've picked up some real gems lately (both to play and to resell) and I'm trying to share as many of them as possible over in our vintage board game Facebook group and also on Penny Plays.
If that wasn't enough – we've also relaunched out Hobbies and Interests podcast. Episode 2 goes out today (Episode 4 corrected) and we're making a real effort to make it a weekly thing now. Our original plan had been to go out and do episodes on location, but three years later we've realised the reality of doing so and most episode will now be (home) studio based with a few excursions when time allows.
Add into the mix some DIY plans for the house and I think 2020 is going to be pretty busy. So far I've only got as far as removing bit of wallpaper and choosing a paint colour, but we are only on week 1 after all!
I'm going to leave you though with my charity shop find of the week. I've been after a vintage Fisher Price Activity Centre since LMC was a baby. Finally my charity shop luck was in!
Disclaimer: There are a few affiliate links scattered through this post. They are all marked with a *. If you buy anything through them it costs you nothing extra, but a small commission goes into my paint and wallpaper buying fund. Thank you for any purchases you do make. Readers' support is very much appreciated. x