Making a birthday special in lockdown is hard work. But when you have a child that is a massive Harry Potter fan, you're planning a new Harry Potter themed bedroom for her, and then you happen across a sewing pattern for a Harry Potter dressing gown then you have to make it as a birthday present. Even if you are somewhat up to your eyes in home schooling in the middle of a global pandemic at the time!
Harry Potter Dressing Gown
It's ages since I've done any proper dressmaking, but with added confidence from watching this series of the Sewing Bee I figured I should be able to manage a dressing gown. Originally I'd seen someone sharing an Instagram post of a Harry Potter cloak that they'd made, and I then ended up down an online rabbit hole that took me to *Simplicity Pattern S9002 for these house themed Harry Potter dressing gowns, or robes as they call them in America.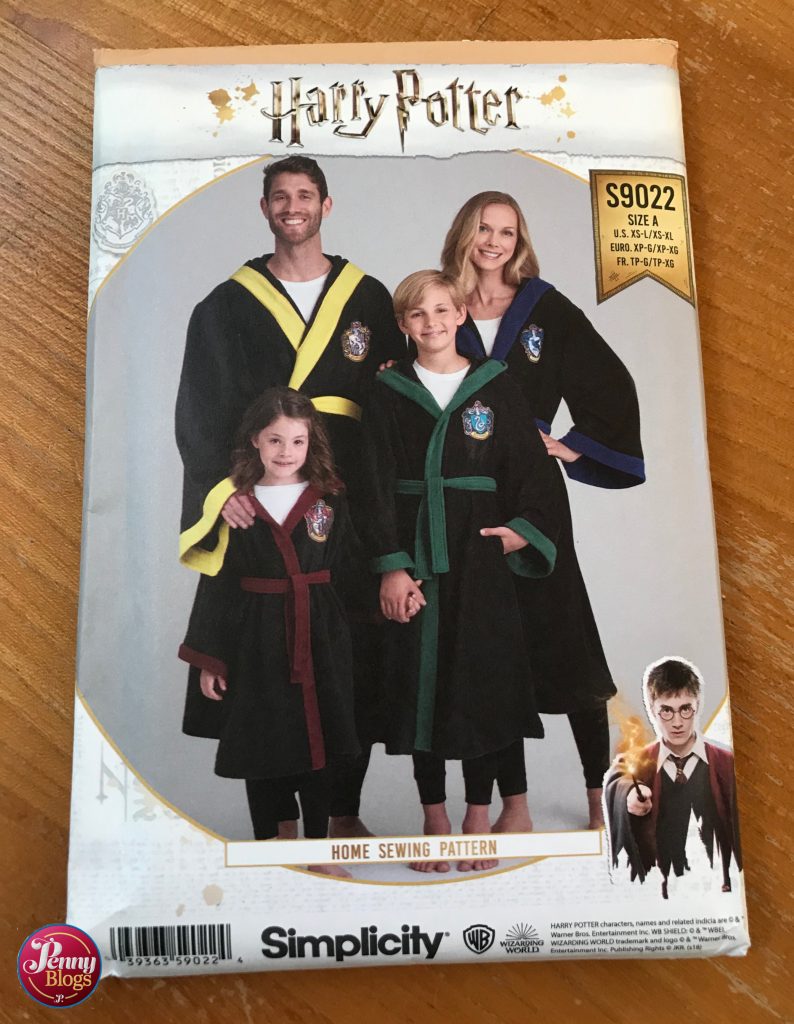 I think the last time I made something from a proper paper pattern was actually back in secondary school, yet I have a whole collection of patterns that I bought not long before I left my ex-husband that I'd never got round to doing anything with. There's also a whole box of vintage patterns somewhere in the garage that also need some love and attention. I figured that I had to stop being so scared and just get on and make something.
Fabric choices
For this dressing gown I decided to make it in fleece fabric as I know my daughter loves that soft feel to a dressing gown. I ordered my fabric from Empress Mills who have an amazing selection of both plain and patterned fleece online. With everyone in lockdown at the time it was a fair while before I actually got the fabric, but lots of people inform me that they normally have a much quicker turnaround.
Sew on patches
I chose an obvious black fleece for the main body of the dressing gown and then, as my daughter is a Gryffindor fan, went for a red wine colour for the edge, hood and sleeve bands. I found a *Gryffindor sew on patch on Amazon which was perfect for the front of the gown. It's worth noting that this isn't included in the pattern and there are no hints on where to buy one from. Amazon seem to have a *wide selection of Harry Potter sew on patches though that should work for the four different houses.
Following the pattern
The pattern itself was relatively easy to understand, with good clear instructions and diagrams of each step. I found laying out and pinning the pattern pieces incredibly hard work, especially as I don't have a big enough table, so was working on a deep pile carpet (80s style!) on my living room floor. It made cutting the pieces particularly difficult, especially as the fleece is really quite thick when folded double.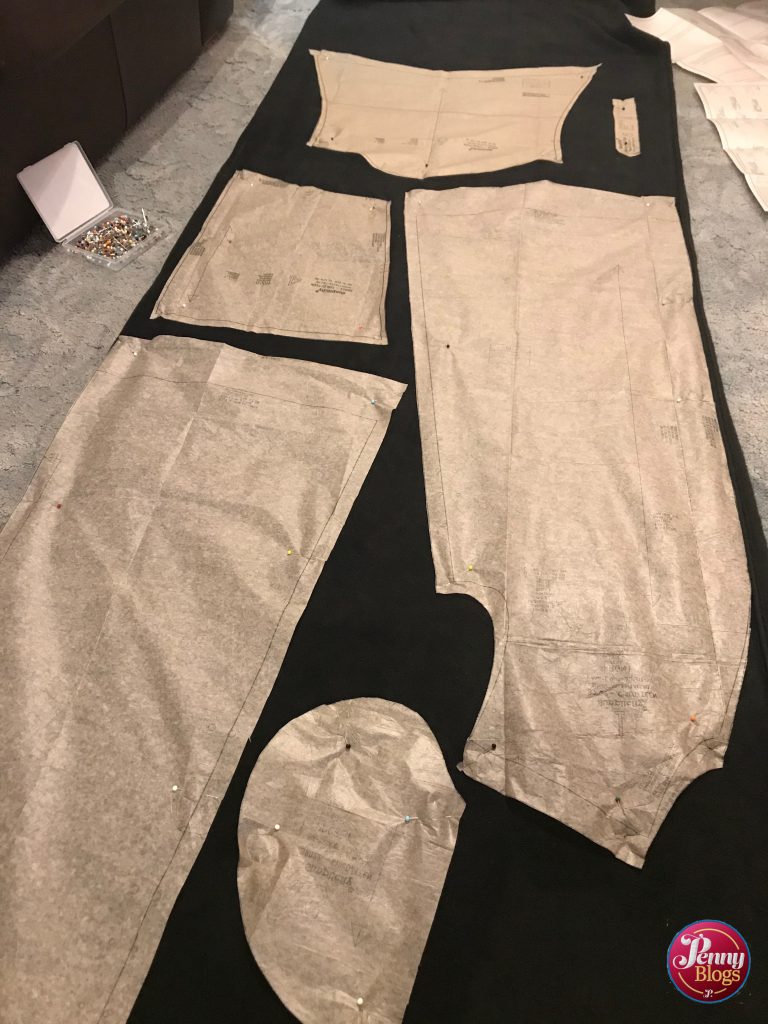 Luckily fleece is so much easier to sew than it is to cut. It's also quite forgiving in terms of having a bit of stretch so that if you pin pieces together well you can always stretch one piece enough to line up notches etc. if your cutting has been slightly off.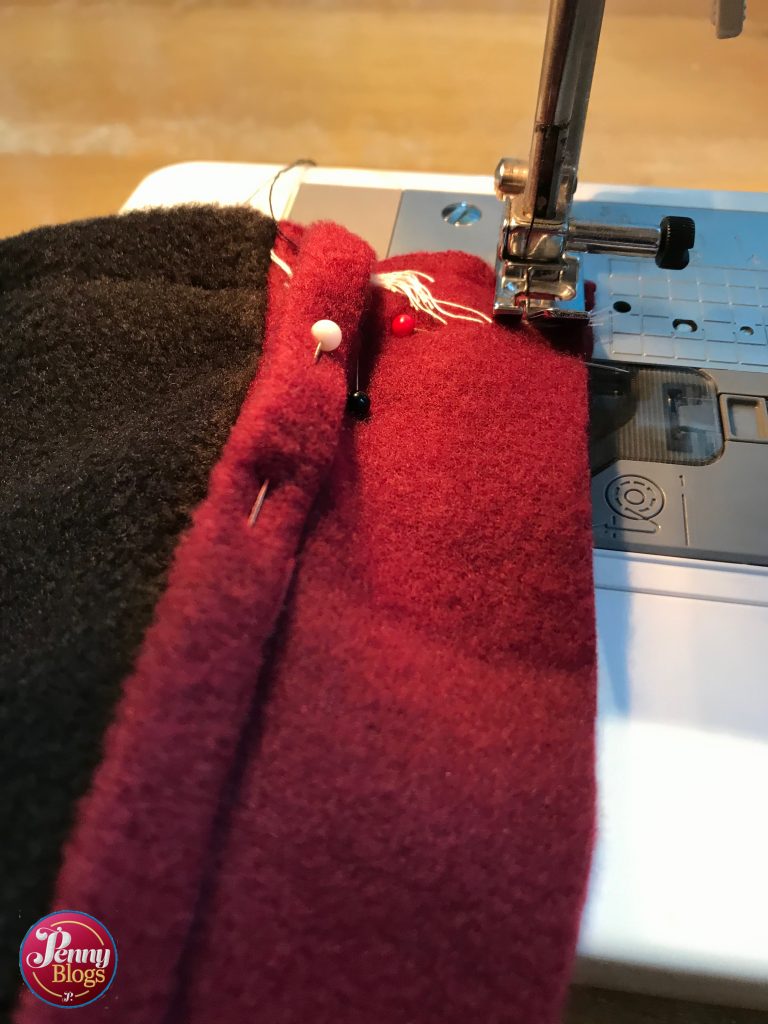 The part of the project that I found the hardest was the contrast cuffs and edge bands. For all of these you apply iron-on interfacing to one of the band pieces before attaching it, and then you have to attach the other piece of the band and have one edge of it pressed under. It's relatively straight-forward, but the problem is that fleece doesn't exactly press nice and neatly, and it certainly doesn't hold the press. To finish the bands off you're supposed to stitch in the ditch, catching the folded under edge neatly on the other side so that the finished result is all neat. Let's just say that the fleece didn't exactly help to make this happen. As I said before though, fleece is luckily quite forgiving when sewing, and I ended up having to sew a few bits by hand to make sure the edges were caught under neatly.
Finished result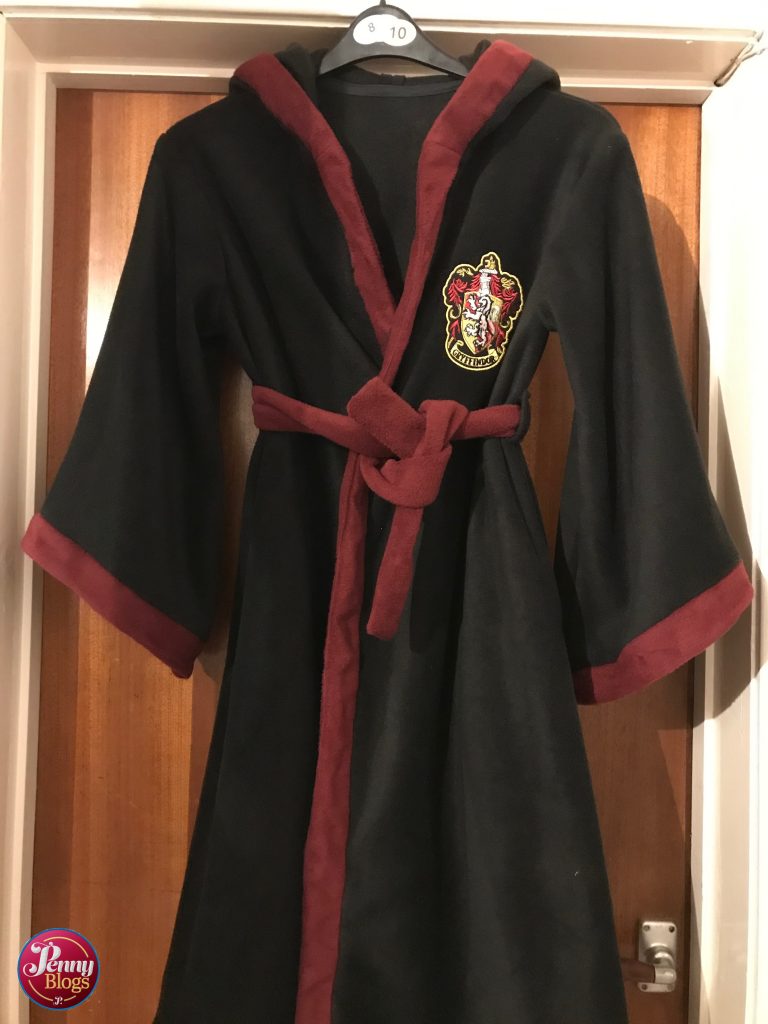 I'm so pleased with the finished result. And incredibly proud of myself for getting it finished, without needing to call anyone on FaceTime to help! Admittedly it's not absolutely perfect, but it is far better than I expected it to be. If I were to make it again, I'd probably go for a less firm interfacing as the bands and cuffs are a bit stiffer than I'd like, but that really is a minor thing.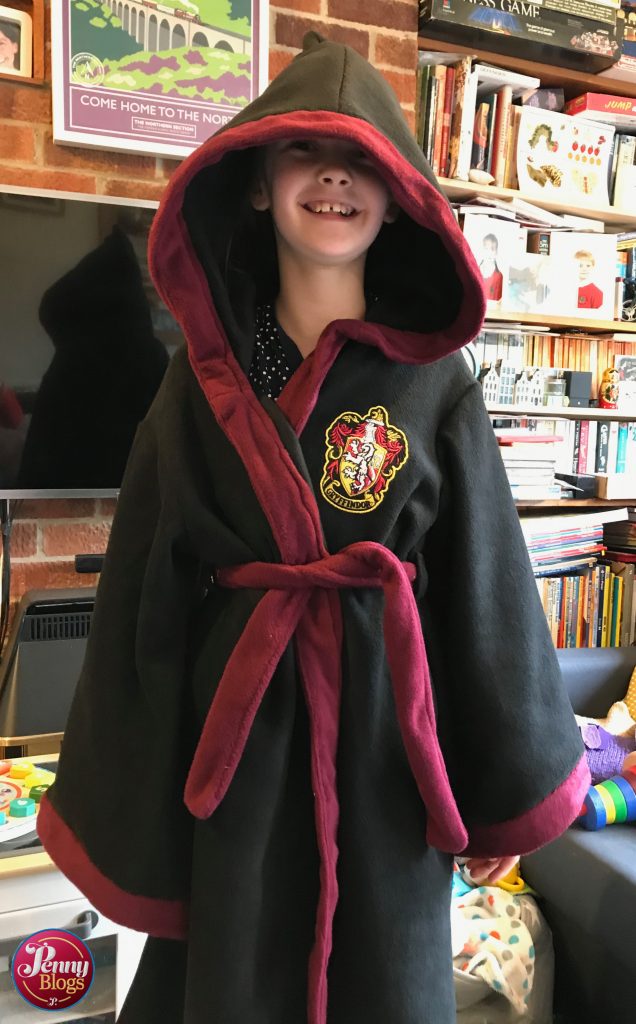 And the best news is that my daughter absolutely loved it when she opened it on her birthday morning.
What next
The whole project has certainly given me my sewing confidence back. Probably a good thing, as Master C has asked me to make him a dressing gown for his birthday in September. He's already chosen the pattern he wants (*Simplicity 3575) and I'm hoping that it won't be too tricky. I might just have to find a more amenable carpet to cut the pattern pieces out on this time!
Disclaimer: Some of the links in this post are affiliate links. All marked with a *. If you click through on these links and buy anything then I receive a small commission, but it will cost you no more than usual. Many thanks to those of you that buy things via my affiliates links. Your support is appreciated greatly.