There's rather a lot of baking going on here during lockdown. I guess it's something to do with the comfort of it. The smell of cake or biscuits can make a house feel all nice and homely. And then something home baked is just lovely to have with a cuppa whilst you chat to a friend on FaceTime or similar. These Swedish Chocolate Chip Butter Cookies came from a recipe that my mum has remembered during her lockdown isolation. Apparently it was such a favourite years ago that it was shared with everyone at her local church and the cookies made regular appearances at church coffee mornings.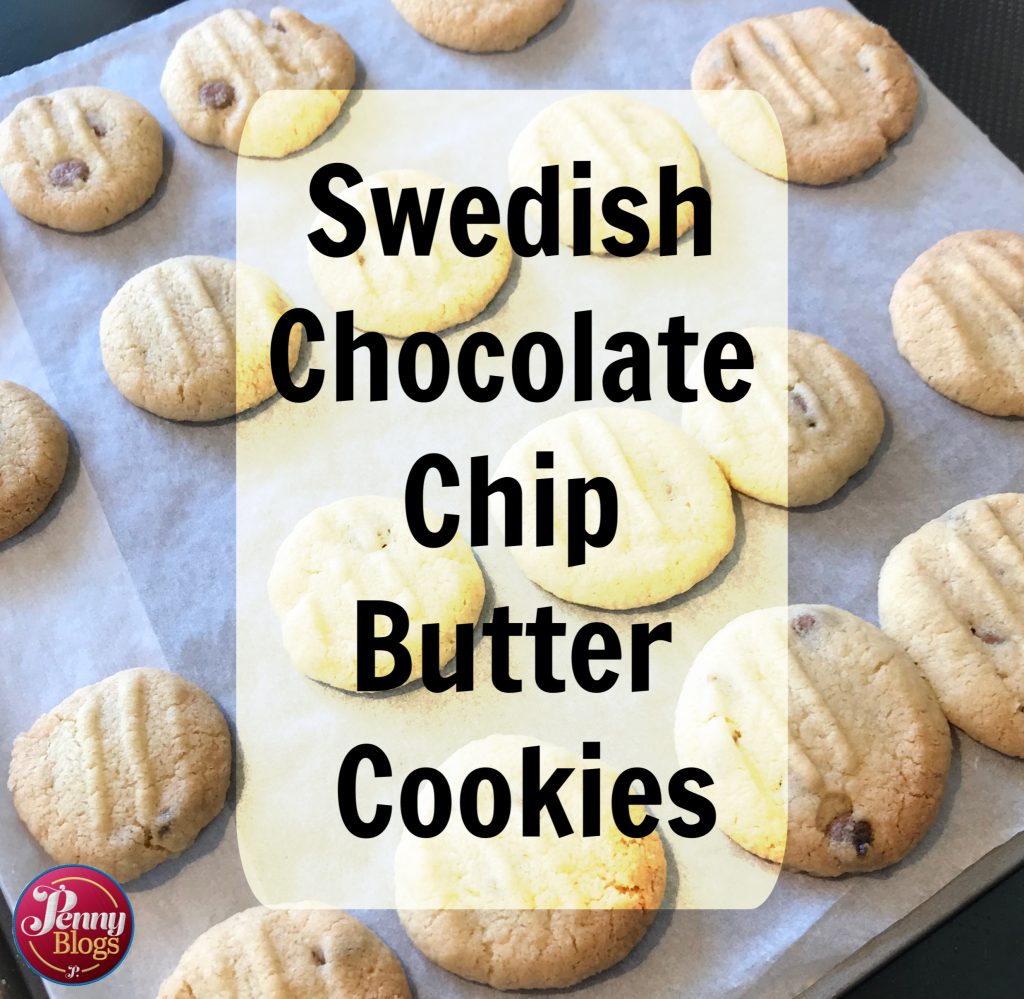 The original cookies are plain, but I added the chocolate chips to the recipe to give them a bit more interest. They're incredibly simple to make, so I got the children involved and my daughter loved getting her hands in the bowl.
Make now, bake later
The recipe makes a huge 48 small butter cookies, so you can easily make a batch of the dough, bake half and then keep the other half in the fridge until you want to make more. I just left it out a room temperature for an hour before it was soft enough to form into a second batch.
What you need
230g butter
100g sugar
250g plain flour
50g chocolate chips (optional)
How to make the cookies
Pre heat your oven to 180 C, 350 F or Gas Mark 4.
Weigh out the butter, sugar and plain flour and put in one large mixing bowl.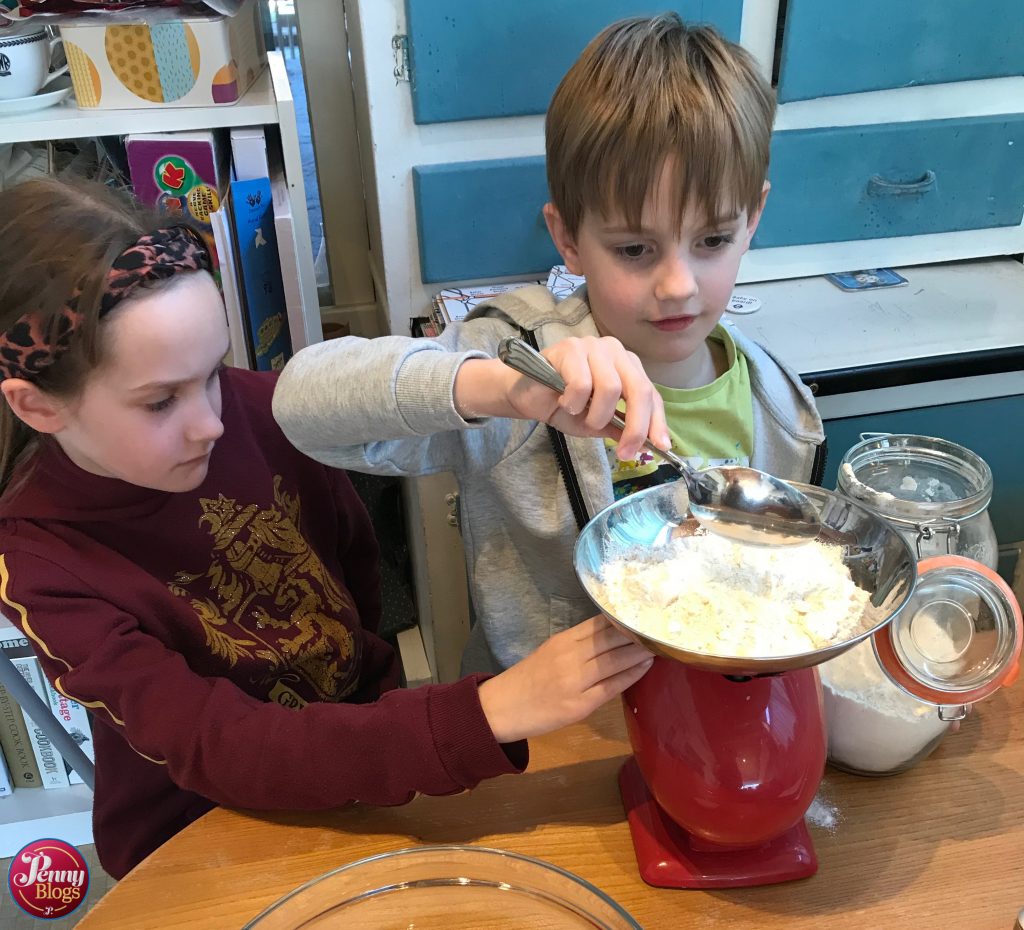 Use your hands to combine the ingredients together to form a dough. Just as it starts to come together add the chocolate drops. You don't want to add them too soon as otherwise the heat of your hands might make them start to melt.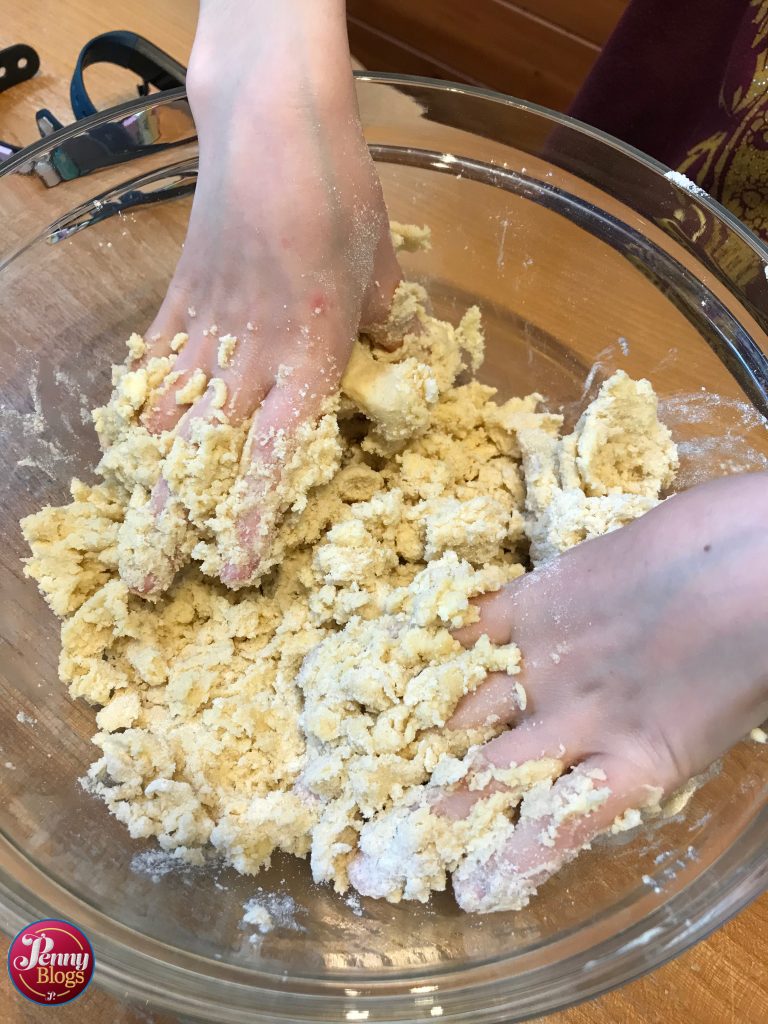 If your dough isn't coming together then try adding a little bit more butter to the recipe.
Separate the dough into four equal parts and roll each one into a large sausage shape. Each of these will make 12 small cookies.
Cut each roll into 12 and use your hands to make each piece into a ball.
Place your balls on a baking tray lined with baking parchment, to make sure they don't stick. Ensure there is some space between your balls, although these cookies don't spread much during baking.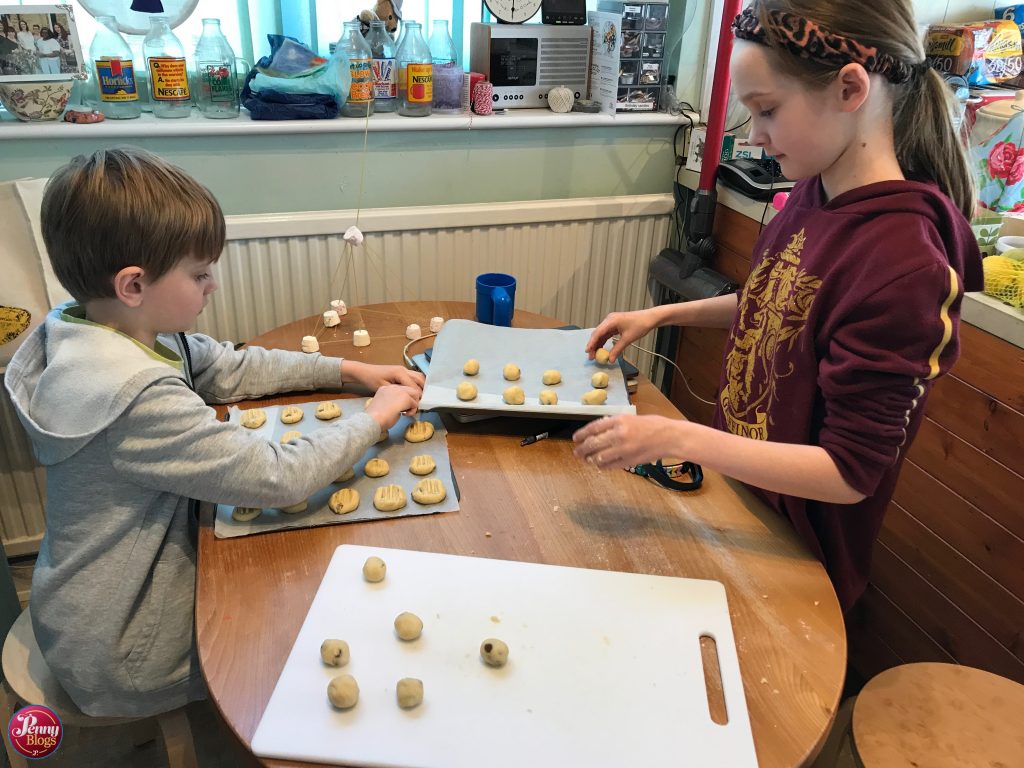 Flatten each cookie slightly with the back of a spoon, a fork (my preference) or the palm of your hand.
Bake for 12 – 15 minutes.
Our verdict
These Swedish butter cookies are utterly delicious, but they are also so incredibly simple to make. You can get away with just three ingredients – butter, sugar and plain flour. Kids love getting their hands in the mixing bowl and helping too.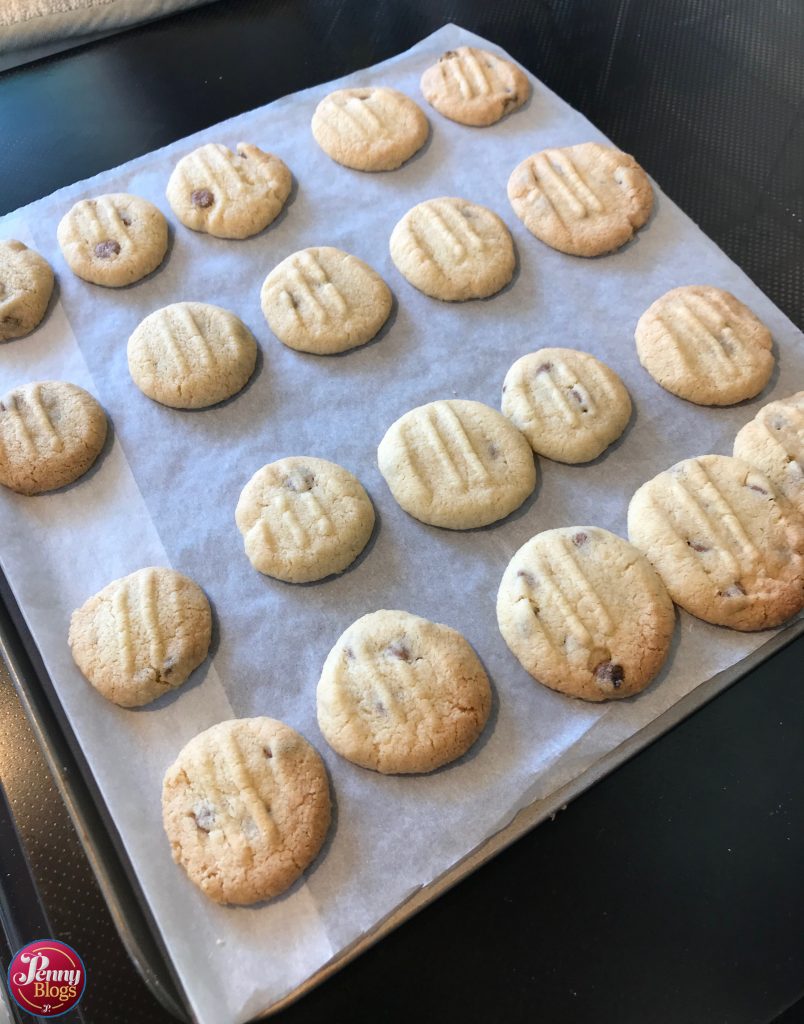 You can even make the cookies more interesting like we did by adding chocolate chips, raisins or nuts. Plain cookies could be sandwiched together with jam and buttercream to make them truly worthy of an appearance at a lockdown afternoon tea party!