No one puts all their effort and money into a business to fail. However, not everyone understands what they need to do to succeed. The good news is that below you will find a road map covering five of the most important things you will need to ensure your business will not only survive but thrive over the long term. 
A significant online presence
One essential thing that every business needs in 2020 is a significant online presence. Of course, an effective online presence goes much further than only having a basic website and a Facebook account on which you post occasionally. 
Instead, the backbone of any business's online presence is a website that is responsive, easy to use, and optimized for mobile. After all, around 70% of people search for products on devices like their smartphones first. 
It also matters what is contained within your website as well. Therefore you will need to work effectively at on-page SEO to make sure that when customers search for terms associated with your business, it is your company that appears first in the search. The good news is that several techniques can help you achieve pole position regarding the search engine results pages (SERPS).  
The first of these is to include a blog on your site. Then you will be able to compose articles about your field of specialty, something that provides you an excellent opportunity to use keywords organically. Additionally, you can aim to hit position zero using correct formatting and making sure that you have short and snappy answers to often asked questions about your specialty topic. After all, with so many people now using voice search, the way we search online is evolving, and if you want your business to survive, it's vital to keep up.
The right product 
Increasingly, many markets are becoming more and more flooded with products. That means you need to create something special if you expect people to spend their money with you. Happily, there are several tactics you can use to elevate your product above everyone else's.
The first is to make sure that whatever product (or service you design) meets a real need in the market. Secondly, making sure that what you offer is better quality than anyone else is also a smart approach.
Finally, do not forget to spend time honing your product and making it the most effective version of itself. It is this that will help your business weather difficult markets and other challenges as they arise. 
Strong branding 
You may think that your product will speak for itself, but it is vital never to underestimate a strong brand value. Your company's branding should convey what you stand for, what you can provide to your customers and the very essence of your company itself. 
True, it's not always easy to distill these somewhat subjective experiences into a single logo or color scheme. However, that is precisely why there are people that spend their whole lives specializing in this area. 
With that in mind, if you genuinely want to make sure your business thrives over the long term, getting a mix and match logo off Facebook or Fivver is a bad idea. Instead, find someone that can create an encompassing strategy that will work as well in 5 years as it does now. 
A safe and secure premises 
Some businesses can be started at home or from another non-commercial space like a garage or a dorm room. However, if you genuinely want your business to thrive, at some point, you will need to invest in more extensive and more professional premises. 
Of course, when the time to do this comes around, you must factor security and safety into your decision. The reason is that many physical risks can endanger your business, such as vandalization, burglary and theft, and fire. After all, such issues can cost you a great deal regarding resources, productivity, and even reputation. Not to mention your duty as a business owner to provide a safe environment for your employees and customers.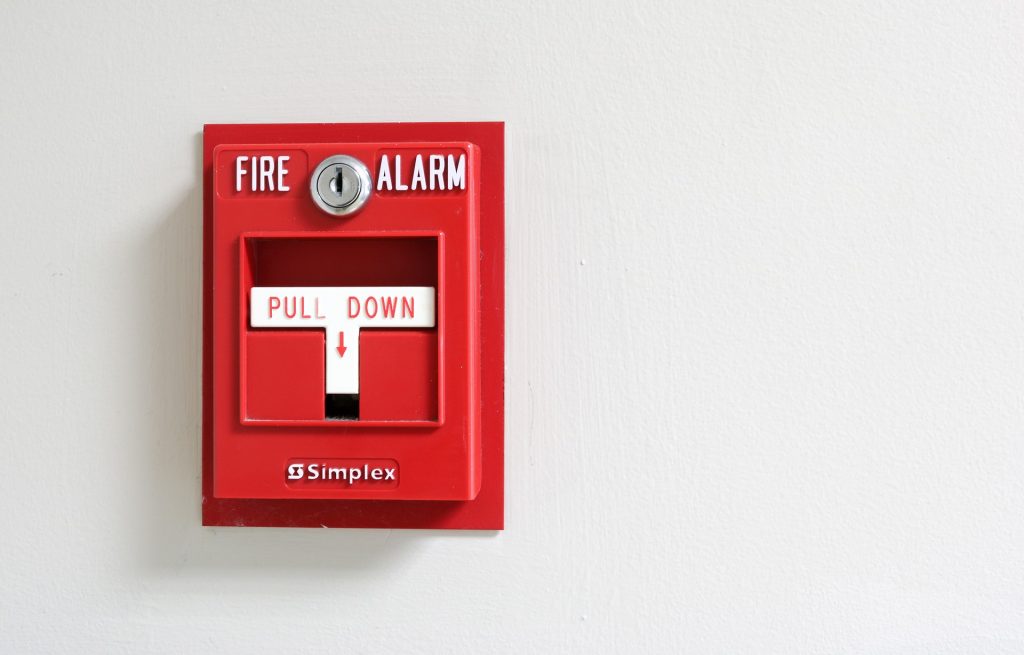 Picture located at Pixabay – License CC0
With that in mind, as well as finding the right shop, office, or warehouse, it's also a smart idea to look at fire alarm companies that can install bespoke and long-term fire and security solutions for your business premises. In fact, a good alarm system can help to keep your company, employees, and customers safe, both during the day and when everyone has gone home at night. 
Fabulous online reviews
With over 90% of people checking a review before making a purchase, your business must be rated highly online. Sadly, this can be more easily said than done. The reason is that cut and paste testimonials on your website will not be enough to convince the discerning customer of 2020. 
Instead, you need to find a way to provide reviews about your business from sources that aren't directly affiliated with your site. That is, you need to use an independent review site like TrustPilot or Google. Your customers can then see that your business does not directly control the reviews, meaning you can't hide negative reviews or otherwise manipulate the results. 
The next issue here is actually getting customers to leave reviews that add value to your business. Instead, while a 5-star and a 1-star review with no text are essentially a good and bad review, we can see them both as having little value. The reason being that they will do little to convince other customers, and they do not provide any information that the business in question can work on or on which to post a reply. 
With that in mind, using techniques such as setting up automated questions via text or email that connect directly to reviews is a much better option. If you want your business to thrive over the long term, that is. After all, your main aim needs to be to please customers, so any detailed feedback that informs this will allow you to make changes that will positively affect the long term.