I can't quite believe that I'm already nearly at the half way stage of this pregnancy. With two kids already and a hectic life-style the last 4 and a half months seem to have flown by.
Calm and Sunshine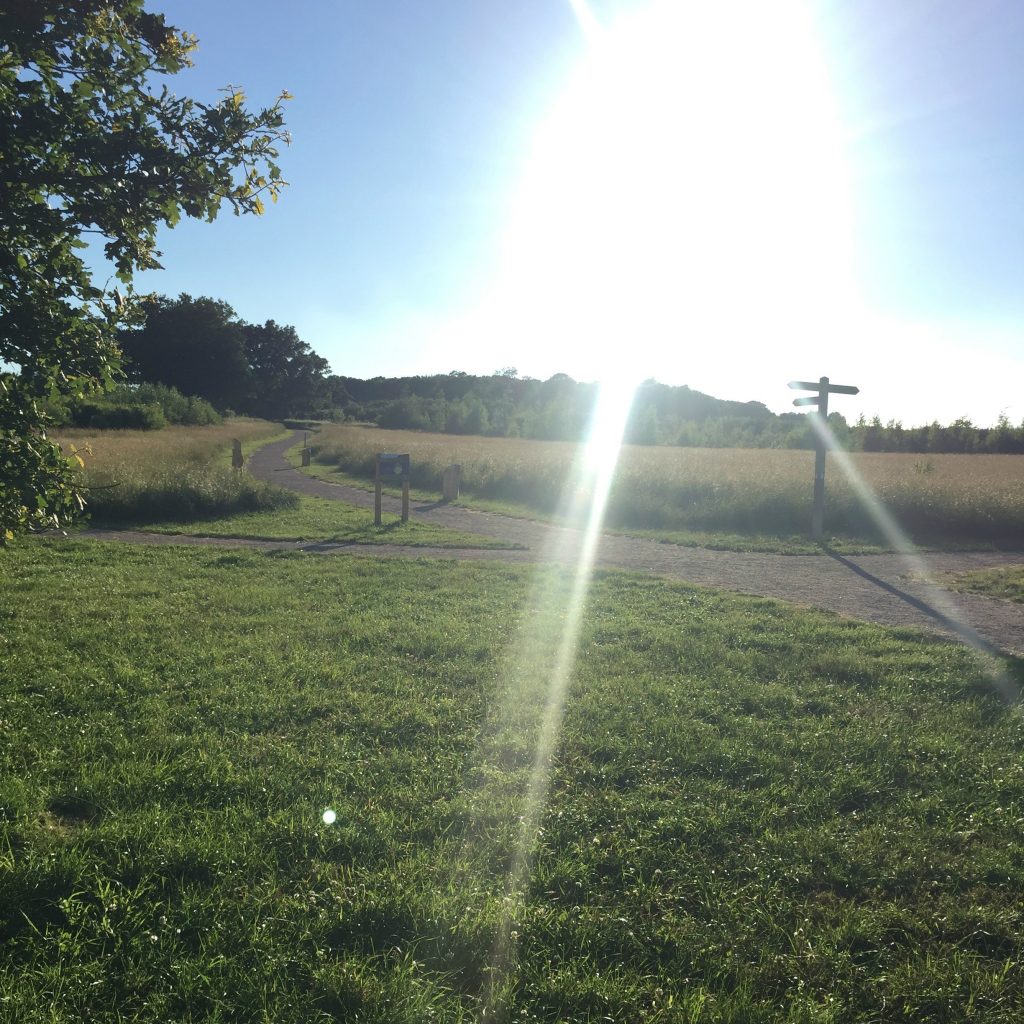 Compared to many weeks it's actually been a relatively calm one. A week of calm and sunshine. A few busy evenings where the kids need to be in different places, miles apart at the same time, but otherwise relatively quiet.
That's probably for the best though as I seem to have picked up a nasty cough thingy that Master C has been brewing for a couple of weeks. I'm normally absolutely fine with stuff like that, but a cough that is so violent it makes your bump hurt is far from ideal. Add with it the hay fever and incredibly hot weather we're having and I seem to spend most of my time coughing, sneezing or dealing with nose bleeds. Still, I dont want to moan. Things could be far worse.
I'm also still just so, so, so tired. When I can I've been having a sneaky afternoon nap, but even still I find myself falling asleep on the sofa once the kids are in bed at night. I blame the heat.
It might also be something to do with this little one never being still! I've been feeling him or her move since about ten weeks and they never seem to stop. Again, it's a good thing, but I'm shattered. When using the doppler to listen at home I'm always amazed at how much you can hear the baby moving around as well.
Dreamgenii
One thing that I am really hoping will improve my sleep is the Dreamgenii that I've been sent to review. I was introduced to Dreamgenii at Blog On back in May and was intrigued at this strange looking pregnancy pillow. In previous pregnancies I've just had a normal pillow between my knees to try to stop pain my my hips and pelvis. Dreamgenii gives you that and so much more. I'll be honest and say it's taking a bit of getting used to – especially at night as I'm someone who rolls over a lot in my sleep – but for nap times it's been a game changer so far. Rather than waking up feeling stiff or in pain, I actually feel refreshed. Far, far better! I'll be trying it for a couple more weeks before getting a full review up.
For now though I'm just looking forward to hopefully shaking off this cough, and also my 20 week scan. It feels like an age since my first one, and I'm looking forward to seeing my baby again.
If you want to read some of my previous pregnancy diaries then take a look here.