It's nearly 2 months since I penned the last of these diary entries and I suppose as life has started to get a little bit back towards normal it's also got stupidly busy again and so time to write has become harder to find. I did manage to find the time to tell you about an epic sewing make for LMC's birthday and also share a lunch recipe that was getting us through lockdown, but there's so much more been going on here.
Firstly – the kids went back to school for a month. Woo hoo!!! That was a pretty big change after months at home having to make do with me as their teacher. Their Dad works at a supermarket head office – so whilst not a KEY worker, he still qualified as a key worker and so they kids were allowed to go back to school under that title until the end of term. It was, quite frankly weird. I welcomed the routine again, but not so much having to set an alarm for in a morning. They were in special key worker bubbles at school so they didn't really get to be with all their friends, although LMC's did at least include just children from her year group. Master C's was a mix of all different ages instead.
The school day looked very different, as did the amount of work they actually had to do. The drop off and pick up felt like some strange military organised conveyor belt system through the playground. As a school governor at the infant school I was heavily involved in the risk assessments that the school had to do as part of their wider opening on 1 June, but being part of it as a parent did just feel a bit alien after years of normal school runs.
The kids were glad to be back though, and I think both of them thrived from having routine back and other people to interact with.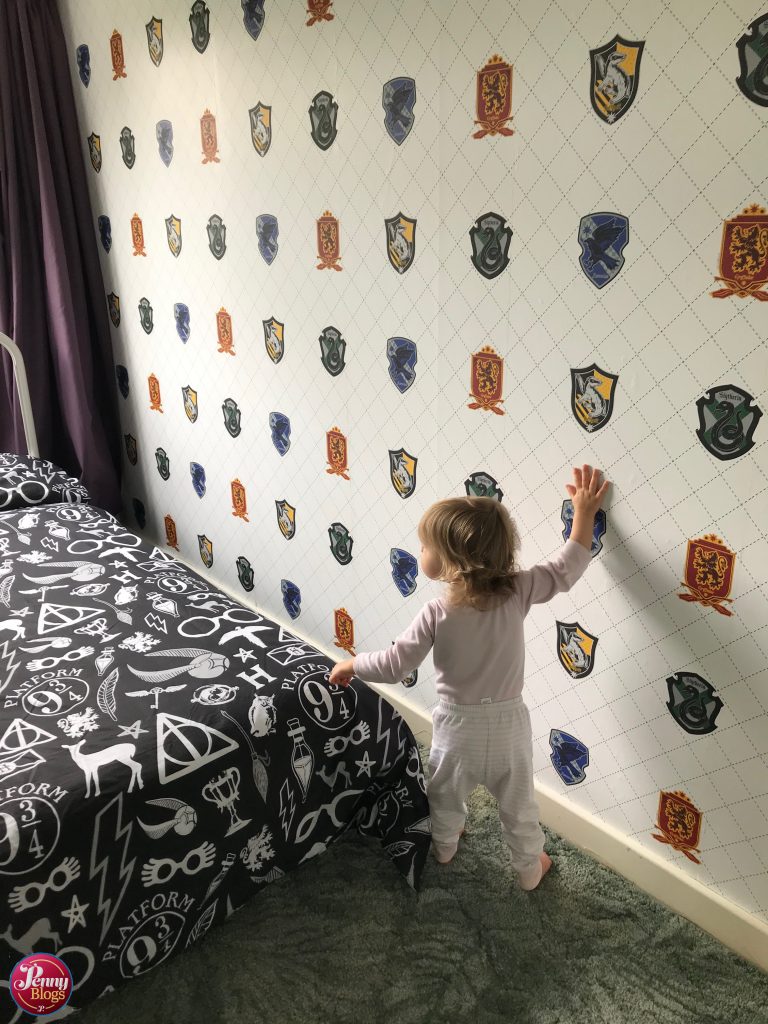 At home we have moved all the bedrooms about here and we've finally decorated LMC's new Harry Potter themed bedroom, and also Tube Stop Baby has a room of her own at last. The alcove area in our room that did contain her cot has now been transformed into a working area for me and gone are all my excuses of not having somewhere to work. They're all projects that I mean to document on here. I just need to make the time to actually do so.
In my downtime, I've certainly enjoyed being able to meet up with friends on socially distanced walks over the last few weeks. We also managed a socially distanced WI committee "meeting" in a local park one evening which felt a bit like being a teenager again. All of us sitting around until the sun went down. This year really has been one for strange experiences!
I'm also delighted to say that I managed to go and visit my mum again. The rules permitted us to stay overnight at her house, whilst still social distancing with her. Not an easy thing to do, but I think we managed it.
The rules have been changing so much here over the last couple of months that I'm not totally sure what all of them are any more. Face coverings are now mandatory in shops and I'm just about getting used to my glasses steaming up whenever I need to speak to someone in a shop. From next week they have to be worn in more indoor spaces, but to be honest that sort of puts me off going anywhere indoors, so I think I'll just avoid doing so as much as possible.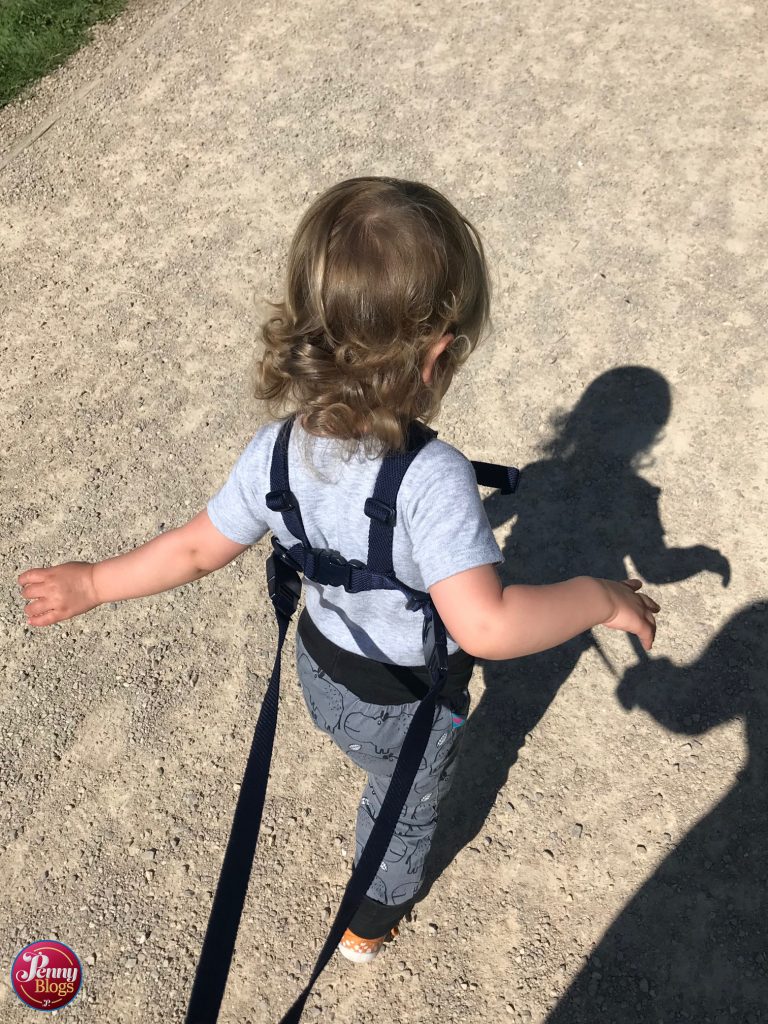 We have been making the most of the great outdoors though. As a family we've been trying to fit in as many walks as possible and even little TSB has been getting in on the action. On several occasions now she's surprised us all by walking over a mile in one go. Quite a feat on those little legs of hers. She's also decided that now is the time to drop daytime naps, which means that some days now feel incredibly long!
July also saw me celebrate my birthday in these semi-lockdown times. I don't normally do much for it anyway, but it still felt a bit weird thinking that I couldn't do anything to celebrate properly this time round. We went out for a nice walk that day and enjoyed a picnic lunch en route. The highlight of the day was probably picking over a kilo of blackberries that were then enjoyed as both lolly pops (by the kids) and in an apple and blackberry crumble (by the grown ups). I do enjoy a bit of forging. Simple pleasures.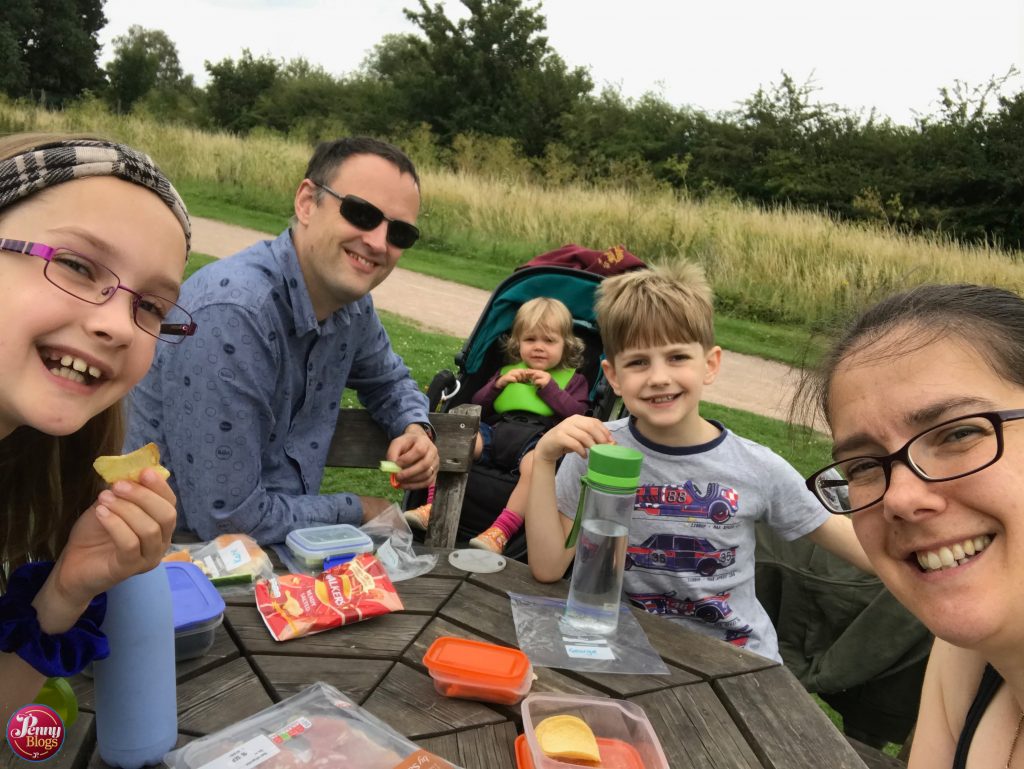 The other thing that has changed our day to day life here is that B has gone back to work properly. As I mentioned before, he started a new job in lockdown, but they have actually managed to fit in some training for him now which means he's back out on the road most days. It's a bit weird going from all 5 of us at home 24/7 to just me and TSB. Strangely quiet, but yet not at all peaceful! That's the effector a whirlwind toddler who is always full of energy.
Now that the school summer holidays have started the kids are away with their Dad for longer stretches which is giving me the opportunity to get stuck into work again. Not easy when everything seemed to come to a bit of a halt when lockdown happened. Being self-employed isn't easy right now, but when you were making some of your income from writing about travel it's particularly difficult. I'm looking at how I can alter the balance of my work to reflect what is going on. More work on toys and games, more crafting and book writing and more re-selling to fill in some of the financial gaps. I'm not sure what travel writing is going to look like moving forwards. I'm keen to get back on the road (or the rails) but realistically that's not going to happen quite yet. We do have a UK trip planned for later this month (one that was booked before all this happened) so it will be interesting to see what it all feels like. We've also finally managed a family day out and I plan to write about what that was like as it was certainly a different experience to how it would have been last year. I'm seeing travel bloggers take tentative steps back towards travel, with plenty off them opting for the camper van option of doing so, but I'm not yet convinced that it's the right thing to do with a toddler in tow. Time will tell.