Ok. Who stole the summer holidays? As I sit here writing this my kids are back at school for the first day of term and I'm finally coming to terms with the to do lists that have been growing and growing over the summer. Some days pregnancy almost hasn't had a look in on things. There's just so much going on in life at the moment that I've found myself getting really annoyed with myself for not being able to do everything that I've wanted to.
Busy
Busy is the main word that I'd use to sum up the last three weeks. My step-daughter has been staying with us for most of it, and whilst she's pretty self-sufficient at 14 it has still meant a bit more to do around the house, and also her Dad being off work too. It's always the case that trying to get work etc done when kids are around is trickier than during term time. Add into the mix getting everything read for going camping and a sudden deluge of data entry work and sleep went out of the window for a while.
Camping during pregnancy
We did manage to make time for a family holiday though and all five of us headed off to Nottinghamshire for five days of camping together. Luckily, we chose somewhere not that far from my Mum, so it was possible to take shelter at her house when the weather really turned, but the trip did teach me a bit about how different camping is when pregnant.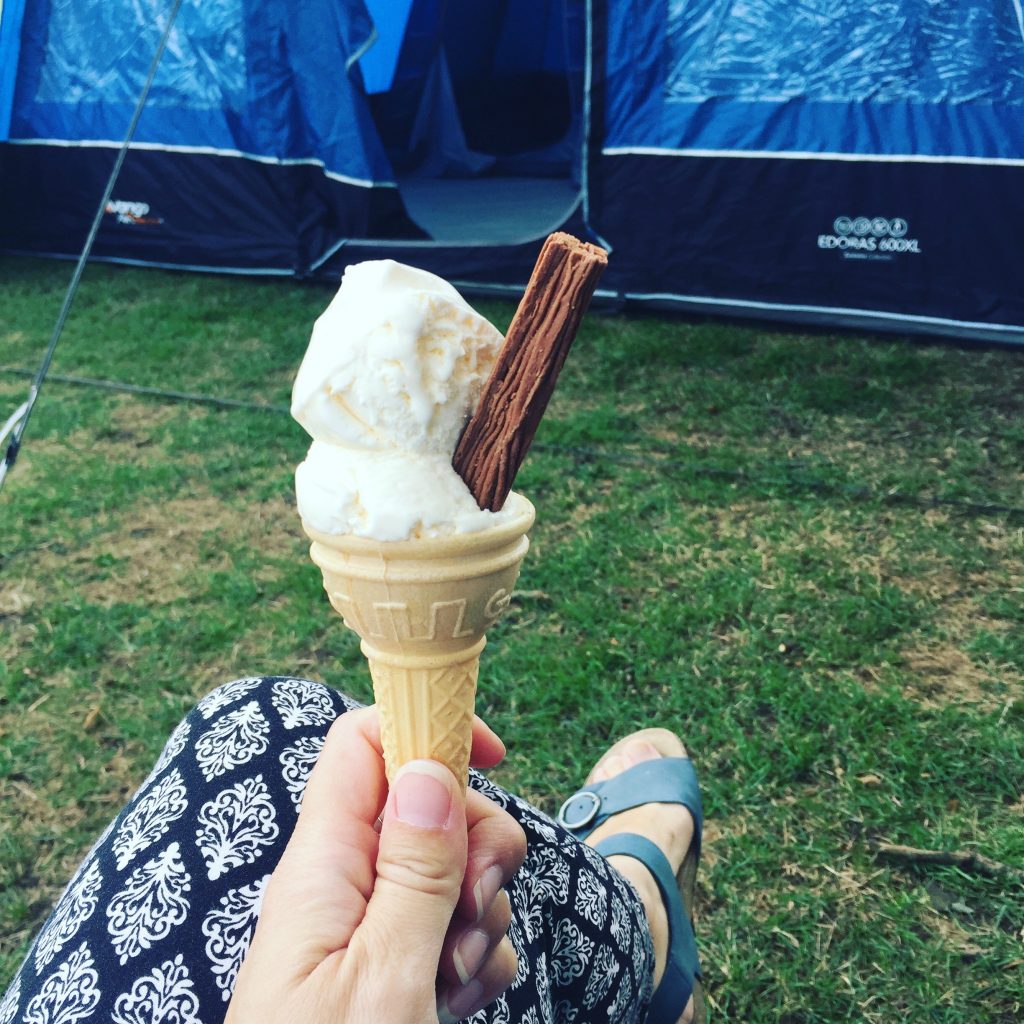 As well as the obvious frustration about not being able to fully do everything like get the tent up and carry stuff, sleeping on an air mattress is tough going. Even more so when the air mattress decides to empty itself on the first night. Thank goodness for a local branch of Argos and the ability to reserve things online! Even with a new fully inflated air mattress though I still found that I needed to walk B up at 1.15am to help me actually get up so I could accompany the five year old on a trip across the field to the toilet block. Still I survived.
Board and card game obsession kicks in
The kids also had an amazing time which is what matters most. It seems that this was the holiday in which they embraced board games like never before. I've written over on Penny Plays about how much Master C loves Snakes and Ladders and Ludo, but that's now turned into more of an obsession. Amazingly none of them asked for TV at all whilst we were away, even when we visited my mum. Instead though the board and card games had to go with us and they insisted on playing them as soon as we arrived anywhere. I can't complain though as we're rather big fans too.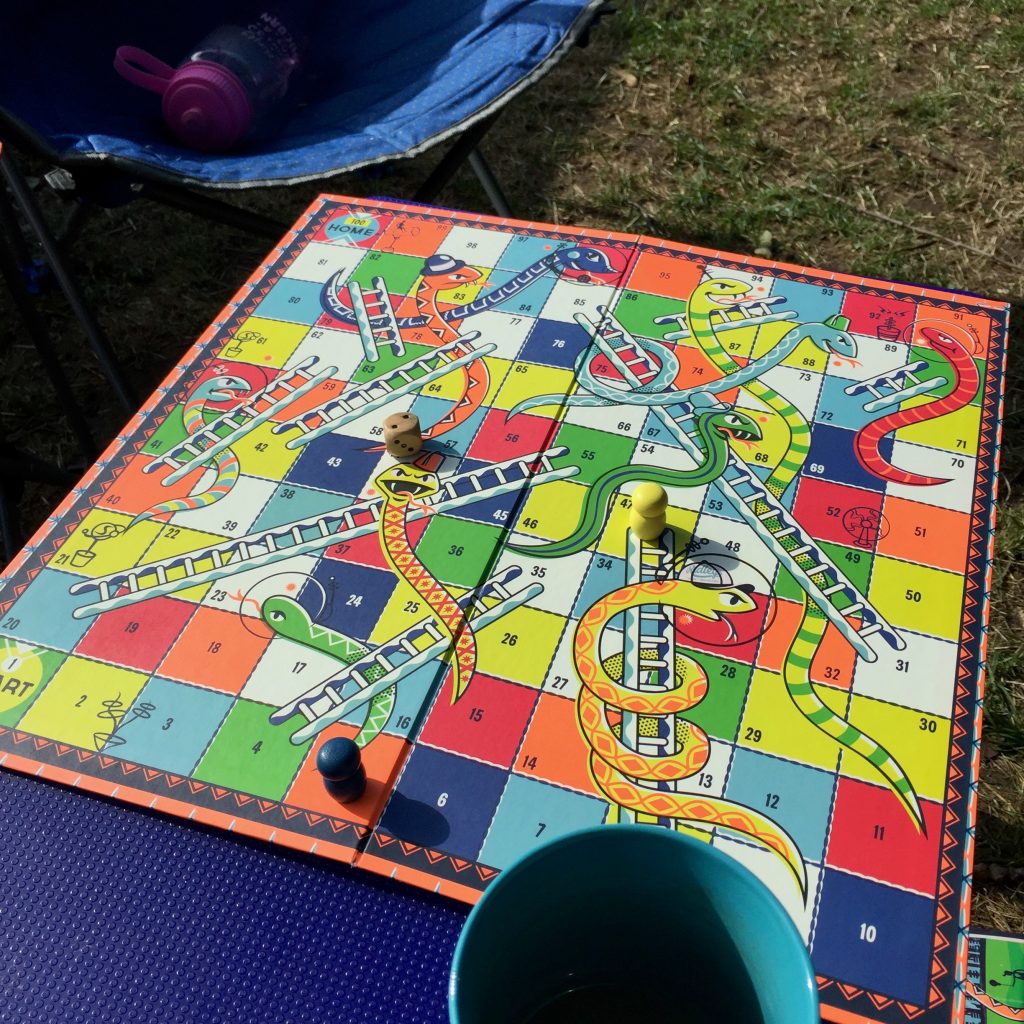 All this does mean that the board game buying level seems to have gone up another notch. Not something I thought possible before, but definitely preferable to them just spending all their time in front of a screen.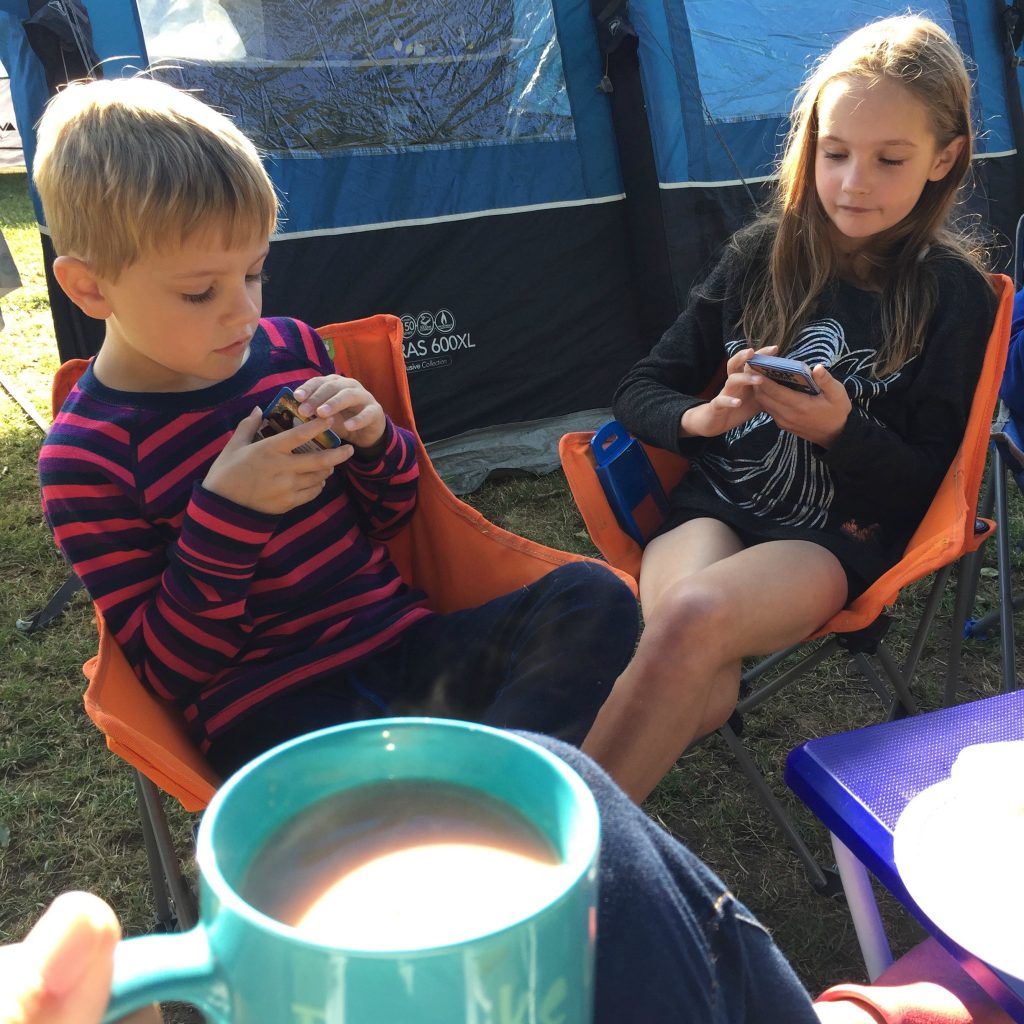 Top Trumps has also become a firm family favourite too. I'd forgotten how much I used to play at primary school and with all the new versions that are now out my two are trying to collect as many as possible. Long may it continue!
Popping our Geocaching Cherry
The time with all three kids also saw me finally giving geocaching a go. It's something that I've been meaning to do for ages, but just never got round to. I'll pop something up about it over on Penny Travels very soon, but it's been a brilliant way of all five of us getting out and discovering new places.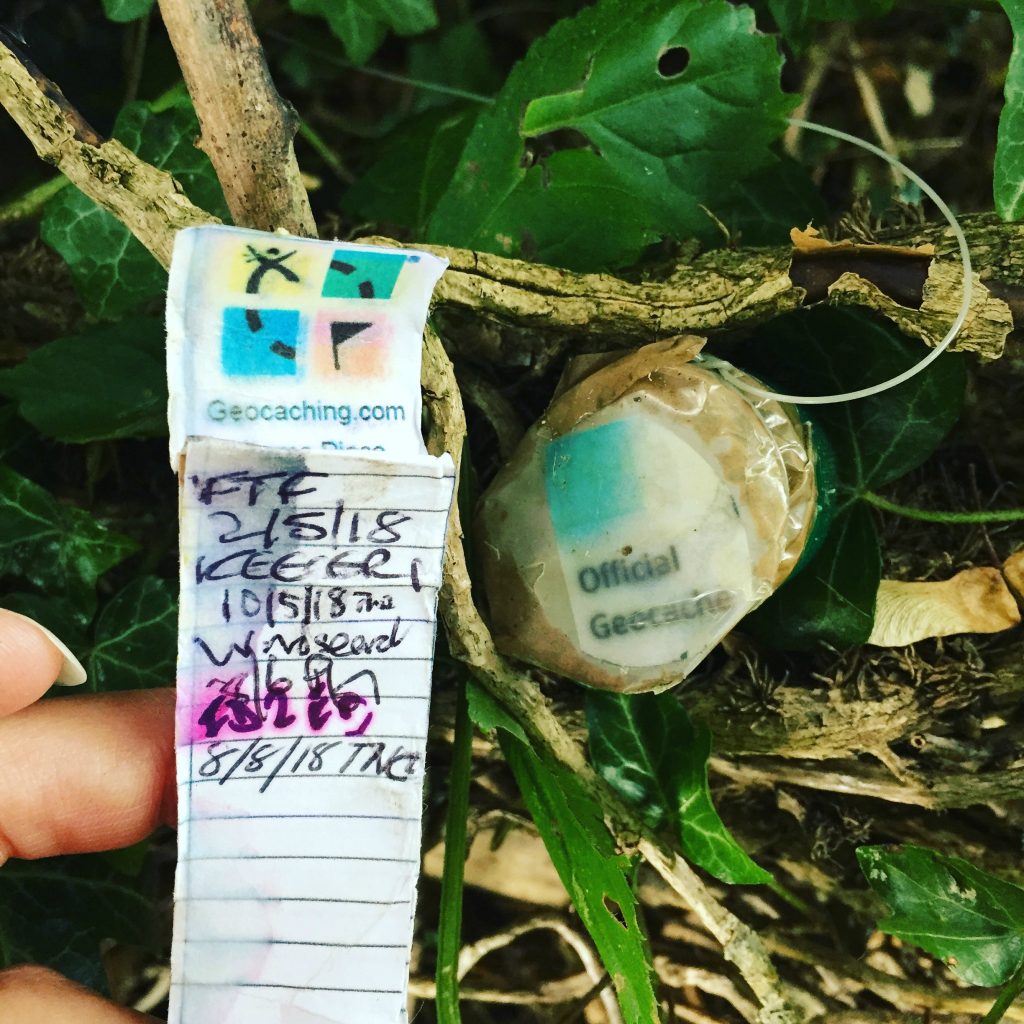 It's even meant the kid being excited about going on walks. Something I've been trying to do for years! They've always been fine once we're out, but actually getting them out of the house with their shoes on hasn't always been easy.
Pop goes my tummy!
Halfway through our camping trip also seemed to co-incide with me suddenly "popping out" around the week 28 / 29 mark. My midwife tells me it's common, but it was literally the case that I woke one morning realising that my sleeping bag was somewhat tighter than it had been when I went to bed.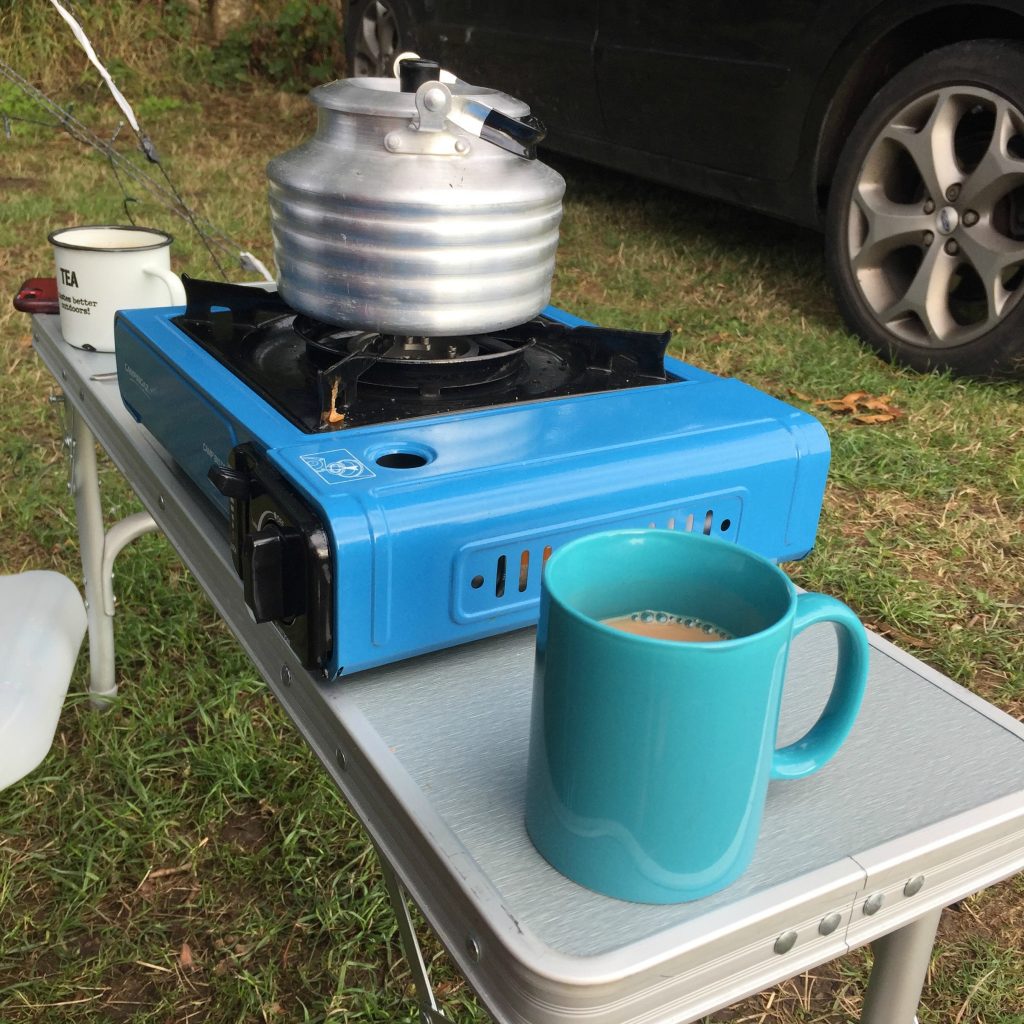 Then, that night, I realised that I couldn't actually zip the sleeping bag up any more! Fair to say that there was absolutely no chance of disguising this pregnancy after that and also the realisation that I really do need to try to take things a bit easier now.
Back at the midwife
Our return from holiday saw the kids go back to their Dad's for a bit and an opportunity for me to catch up on work and wedding preparations. We're keeping things very simple on the latter, but it still feels like my to do list is just growing and growing. It also gave me the opportunity to slot in what I think was officially my week 28 midwife appointment.
With the baby moving about so much more now it's all feeling much more real than it has done before. There's a little person going to be joining us in just over a couple of months and I think my head is finally catching up with that concept. This midwife appointment also felt much more like the ones I had with the other kids. Practical things like measuring my bump and listening to the baby's heartbeat along with also having more blood tests and my Anti-D jab. There really isn't that long to go now I guess.
Looking forward I'm hoping that the return to school will mean things calming down a bit and a return to a routine for the kids. We've had a blast this summer, but I think they too are ready for that regular pattern of doing things in the week as much as I am.