So many things that I love doing have gone on the back burner over the last couple of years. Crochet, and crafting in general, has been one of those things. I'm desperate to be able to go back to spending evenings curled up on the sofa watching a box set with some crochet in my hands. I think it would probably help me sleep better too.
I've also got some wonderful Clothkits kits to make up before TSB's first birthday in November. I really want to make her some things to remember, like I did for Little Miss C when she turned one, and I'm scared that time will be against me on this. I bought the kids three months ago, but they're yet to come out of the carrier bag since returning home. It's shameful really.
There is one project though that I have managed to finish in the last couple of years and it was rather an important one.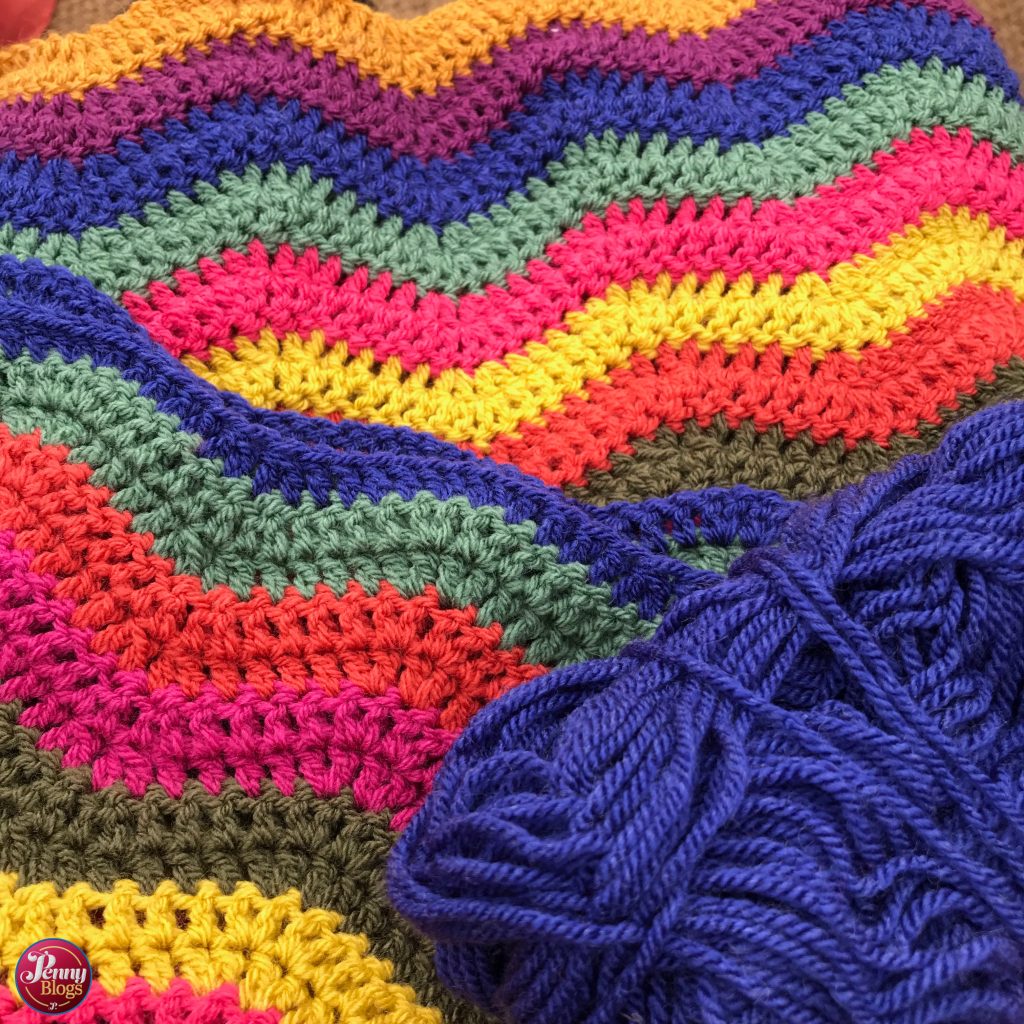 My sister gave birth to her first baby last month and I was determined that this niece or nephew should have something handmade from his Auntie. A crochet blanket seemed the obvious choice and so that's what I set out to do. My sister didn't know if she was having a boy or a girl so I wanted to use bright colours that would work for either gender. I managed to raise my leftovers from the various blankets that I've made in previous years and came up with a lovely selection of Stylecraft Special DK that I could use.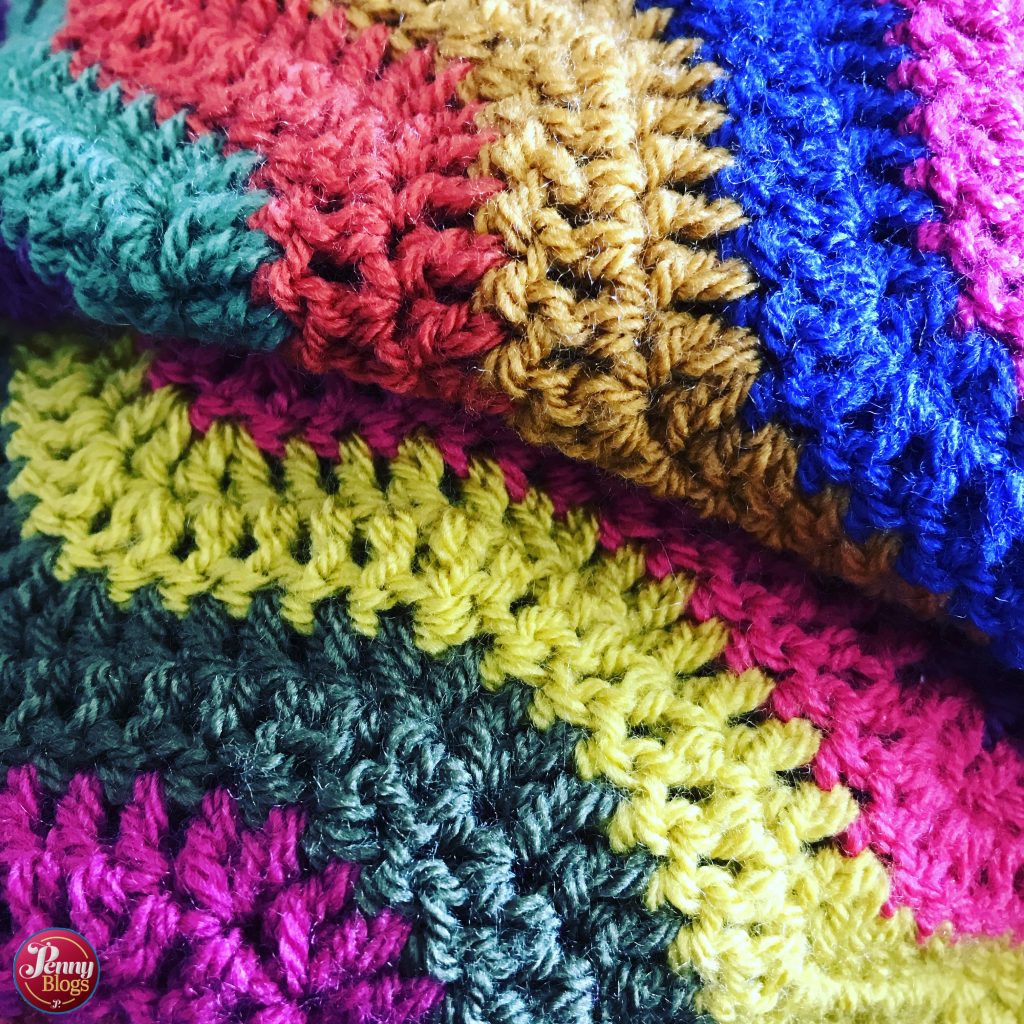 I based my pattern on Lucy from Attic 24's Ripple Blanket and just altered it so that my foundation row was shorter, so that the final blanket would be a similar size to one that we had for Tube Stop Baby. I then just kept crocheting until it was approximately square in size. I'm not going to lie, it took months, especially as the only real time I had to crochet was when a passenger on long car journeys around the country, but I'm delighted to say that I managed to get it finished about two hours before she gave birth!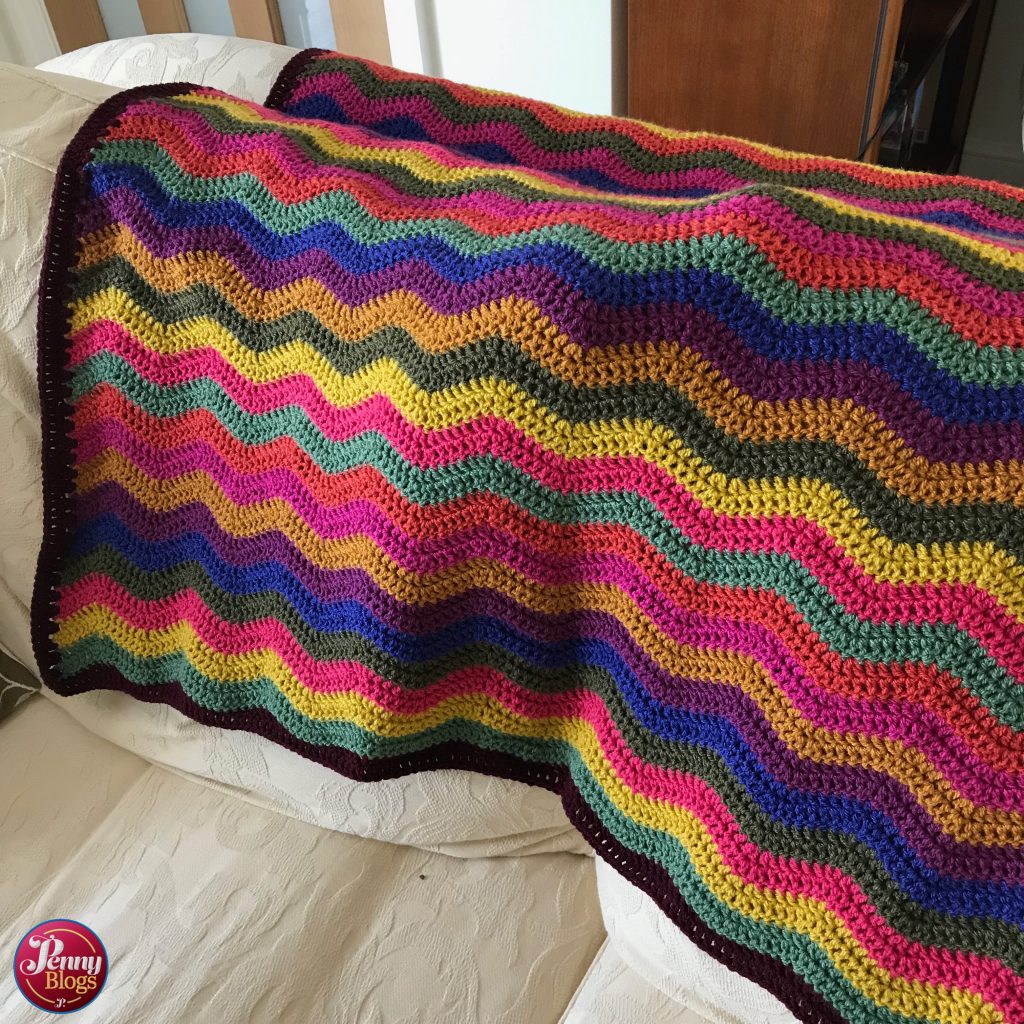 Now I need to just run my attentions to finishing all the other blankets that still need ends sewing in and borders adding. I'm beginning to think that I might just stop sleeping to gain a few extra hours in each day!