The phrase "what a week" has never seemed more appropriate than when used for this last week.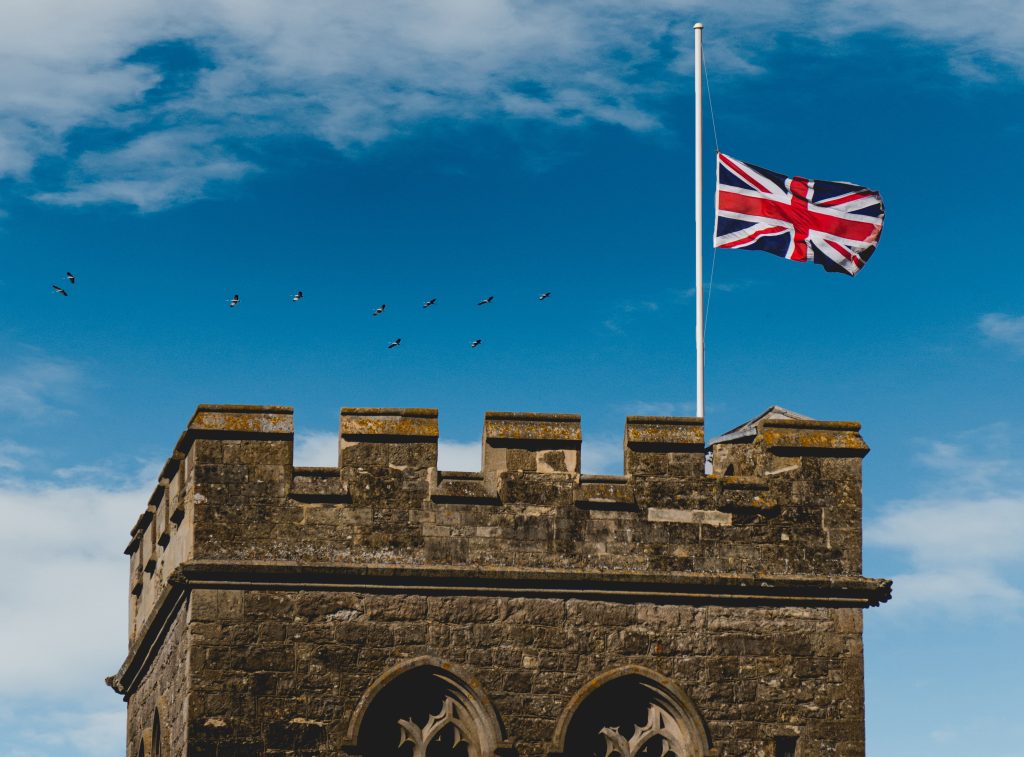 This time last week my youngest daughter was just finishing her first settling session at the school pre-school. She was incredibly excited and feeling very grown up to be finally going to "school" like her older brother and sister. As her mum I was looking forward to her finally being in some form of childcare after all the chaos of the "covid years" (apologies to anyone taking offence at me referring to school as childcare here – as a school governor I know it is so, so much more than that!) and I was excited about the prospect of finally being able to get back to work properly – and also go to the loo without an audience and drink a cup of tea in peace and quiet.
That first settling in week is always a bit of a funny one as in my case she was only in for 80 minutes a day. Not enough time to drive home and back so after a celebratory alone coffee with my husband on the Monday the remaining mornings were planned to catch up on school governor business whilst taking full advantage of the tea making facilities in the school staff room.
Later on the Monday came the announcement of the new Prime Minister, Liz Truss – which was sadly no surprise for anyone who had been following the Conservative Leadership election over the summer. Tuesday saw her heading to Balmoral to be officially appointed by HM The Queen and replace Boris Johnson. A cause for celebration in one way, and at the same time incredibly worrying for what it would mean for the years ahead and the cost of living crisis that so many of us are now caught up in.
Normally the outgoing and incoming PM would head straight to Buckingham Palace for one to resign and the other to be asked to take over. It was therefore expected that we would have a new PM in place by Monday evening, but a week earlier the Palace had announced that The Queen was not going to make the journey from Scotland back to London as already planned and instead she would remain at Balmoral for the politicians to travel to her there.
Wednesday was Truss' first appearance in the Commons for PMQ against the Labour Leader Kier Starmer and her confirmation that she wasn't going to enforce a windfall tax on energy companies, but that the next day she would make a statement about how she planned to tackle the energy price rises. That evening the Privy Council was supposed to meet virtually to appoint new Ministers. The meeting was postponed as The Queen was said to be resting after a busy schedule on Tuesday and a statement was made by the Palace to that effect.
Thursday saw many of us tune into the news to see how she planned to do this. A cap of £2,500 for the average household will provide some relief in the short term, but with the PM's initial statement many of us were left with more questions about how this would work and what it means for business and schools as well as our homes.
With any government announcement the details always follow. Some of them aren't even thought through when a Minister gets up on their feet to make an announcement, so it came as no surprise that we were going to have to wait a bit, but none of us could have expected what happened next.
As we were sat there eating lunch and continuing to watch parliamentary coverage there seemed to be a bit of a commotion in the chamber. Notes were passed, whispered exchanged took place and people looked worried. A statement came out of Buckingham Palace to say that the Queen was unwell.
People here in the UK know that Bucking Palace never commented on The Queen's health proactively. Statements might be made if she had to withdraw from an official function but this statement was incredibly unusual and we all knew it. News then came that the Queen's children and her eldest grandson were travelling to Balmoral. We all knew that that meant instantly.
As this shocking news was digested by the nation the news organisations swung into action. Television schedules were pulled to swap over to rolling news. Presenters changed into black ties and dark suits and the mood changed. Rumours circulated about whether or not "London Bridge had fallen" and you could see it in the faces of everyone on the television that we all knew what was going to happen next.
As I sat in a school carpark listening to Radio 4 whilst my son was at a karate class the news came just after 6.30pm. Initially shared on Twitter as a sign of the year we were in.
The Queen died peacefully at Balmoral this afternoon. The King and The Queen Consort will remain at Balmoral this evening and will return to London tomorrow.
This was followed by the playing of the National Anthem.
There was something haunting in those words. The instant reference to The King shook many of us. The National Anthem's familiar sound making everyone stop. Tears came.
We all knew that this would happen one day, yet at the same time the Queen had seemed immortal. For seventy years she had been a continuous presence in all our lives and her image was literally everywhere. Even in a post-Covid nearly cashless society nearly all of us had a purse full of coins or notes bearing her image.
No one really one what would happen next. Many of us probably read about Operation London Bridge on the internet that afternoon, but few of us have lived through the death of a Monarch. None of us have lived through the death of a Monarch who had been on the throne for over 70 years.
As expected the tributes followed. News organisations have planned for the death of the Queen for years. They have plans to follow and lists of people to interview and topics to cover.
Sharing the news with the children was different from how it might have been had she died just a year or two earlier. 2022 was the year of her Platinum Jubilee. Children around the country had taken part in street parties and school celebrations for the Jubilee. They had watched concerts in her honour on television, primary school children had received a book all about her and we had all seen her invite Paddington to afternoon tea. They all knew the Queen and loved her. This was bit more than just a Monarch dying to them. She was like an honour fun grandma that they saw on the television and in books and newspapers and magazines.
Since The Queen's death was announced I don't think any of us realised just how busy things would become. I had absolutely no idea as to what the appointment of a new King would entail. I'd simply assumed there would be a Coronation in a year or so's time and that otherwise it was just a formality that Charles became King and the Royal Family would go away and mourn in private before being seen at the State Funeral.
Instead our television screen and social media feeds have been filled with pomp and ceremony of a scale that has never been on television before. It is almost hard to keep track of everything that has happened involving our new King. Although Charles III title was automatically assumed on the death of his mother The Queen there was then on Saturday a televised meeting of the Accession Council at St James Palace and then a Proclamation outside the palace of the new King. This was followed by Proclamations across the country and in other Countries around the world who take King Charles III as their new head of state. In a world of mobile phones and instant internet access there is something beautifully paint about these traditions, but at the same time also incredibly moving.
The King is also required to travel around the country visiting Wales, Scotland and Northern Ireland as the new King all before the Queen's State Funeral which is due to take place in a week's time. That's in-between meeting the Prime Minister, opposition leaders, other Ministers, Church Leaders and representatives of the Commonwealth and the countries where he is head of state.
Meanwhile the Queen has now started her final journey from Balmoral back to London, where her funeral will take place. She travelled to Edinburgh yesterday and the route was lined with members of the public wishing to pay their respects. The Public have also arrived with floral tributes at all the Royal Palaces and many have come to try to catch a sight of the new King. The scenes looked incredible over the weekend with so many families travelling.
Whatever your views on the Queen or the Royal Family you have to acknowledge that this is history. Living history. It's incredible to live through it, and for our children to live through it too. It's hard to believe that this time last week my head was just full of thoughts of first days at school and drinking tea in peace. What a week. A week in history.
Photo by Jack Lucas Smith on Unsplash.