The simple fact that there have been ten days between diary entries probably tells you just how busy things here have been. I'm honestly at a bit of a loss when I see people online who say that lockdown is one long relaxed holiday. They definitely aren't people that have kids or ones who are trying to work from home whilst looking after their kids!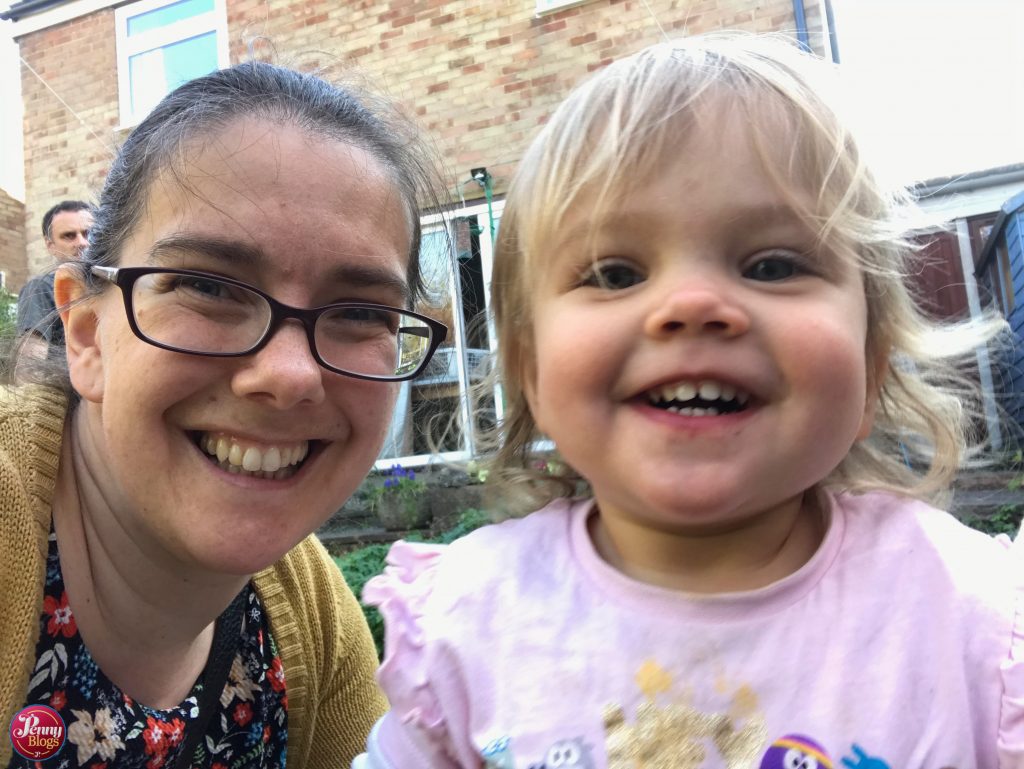 Lockdown has sort of become the new normal now. Even just typing that seems a little strange. It's so long since it all started that memories like going to a supermarket and taking the kid to school seems slightly alien. I think we're just coming to the end of week 5, but to be honest I've sort of stopped counting.
A new normal?
The novelty of it all has also worn off. At first I was utterly bombarded with suggestions of things that we could do at home. Educational things to watch on YouTube, projects to undertake, things to read. The daily notifications about Zoom calls on a million and one different things have also dropped off. Some remain and they have become part of that new normal. I see people regularly taking part in online pub quizzes. Regular online singing groups. We've even started regular online board game sessions with friends. My knitting group meet online once a week, and like in "real" life I try and meet them, but things with the kids often get in the way.
Since Easter itself has been over some of the things that went on hold when lock down began have also restarted. I've had more school governor meetings than I care to remember, and have also been in the strange position of having to interview a candidate for a job over Microsoft Teams. That's a slightly strange experience. Even more so because one of the interview panel was having bandwidth problems, so we all turned our cameras off to preserve the audio quality. Everything you've ever learnt about picking up on body language during an interview goes completely out of the window. Just going on voice alone is such an intense experience that I felt like I needed a lie down at the end of it!
School
School work is also back with a vengeance now that the Summer Term has started. My seven year old son's school (where I'm a governor) is an infant school and so their style of sending work home is different from that of my daughter's Junior School. He now has a theme each week, with suggestions of activities (both online and in real life) for each of the main subject areas around this theme. Being infant school age it requires parental input to ensure that it really captures his imagination and interests, as well as being age appropriate. All completely manageable, as long as you stay one step ahead of him and always know what you plan to get him doing next. The fact that school are sending it out on a Friday for the week ahead helps with this.
This week's theme is all about animals. I'm therefore imagining that David Attenborough may play a part in his education. I need t get better to grips with all the content that the BBC are now putting out. The bits I've seen look good, but again it's a case of trying to stay a step ahead of the kids that is hard work.
My daughter's Junior school seem to be upping the workload though. She's Year 5, so, assuming she goes back in September, they will be getting her ready for that transition to secondary school. The work she is being set now has more depth than the bits she had before Easter, and I'm seeing themes start as well. A poem is the basis for her English work and it looks like most work is going to be based on this for the next few weeks.
She's always had Maths and English set, with a smattering of French and Music activities too, but now there's also a Science theme for the half term (reproduction – oh joy!) and activities to do around that too. A lot of what they are expecting here to do requires technology. Not necessarily access to specialist applications, but links to videos and other useful webpages. It means she could learn quite independently if she had her own laptop, but as the kids are sharing one the usually lives at their Dad's house it's a bit harder in terms of pre-organising things.
The fact that their home-schooling is shared between the two of us also means we need to work between us to understand what we are getting the kids to do when. Last week was a bit of a back to school week so that didn't really happen. This week is going to be the first real test of how well that works. I have them Monday to Wednesday so I guess it's my job to set the standard of handover for them. I guess I need to get it right so that they don't end up repeating what they already did here with me.
Time for me
Time for me is probably still the thing that I'm lacking most right now. As any parent will know, having everyone out of the house (whether it be at school or work) is that time when you get everything straight again. When that doesn't happen it can be hard to stay on top of everything that needs doing. The washing up, kitchen tidying and laundry honestly seem never ending. Mentally it only seems like a day since you changed all the beds and washed everything, but then you realise that it was a week ago and really needs doing again. My to do lists are endless.
I have been forcing myself to stop every now and again. I've made myself complete a jigsaw, although with hindsight I should maybe have chosen once with less white in the background!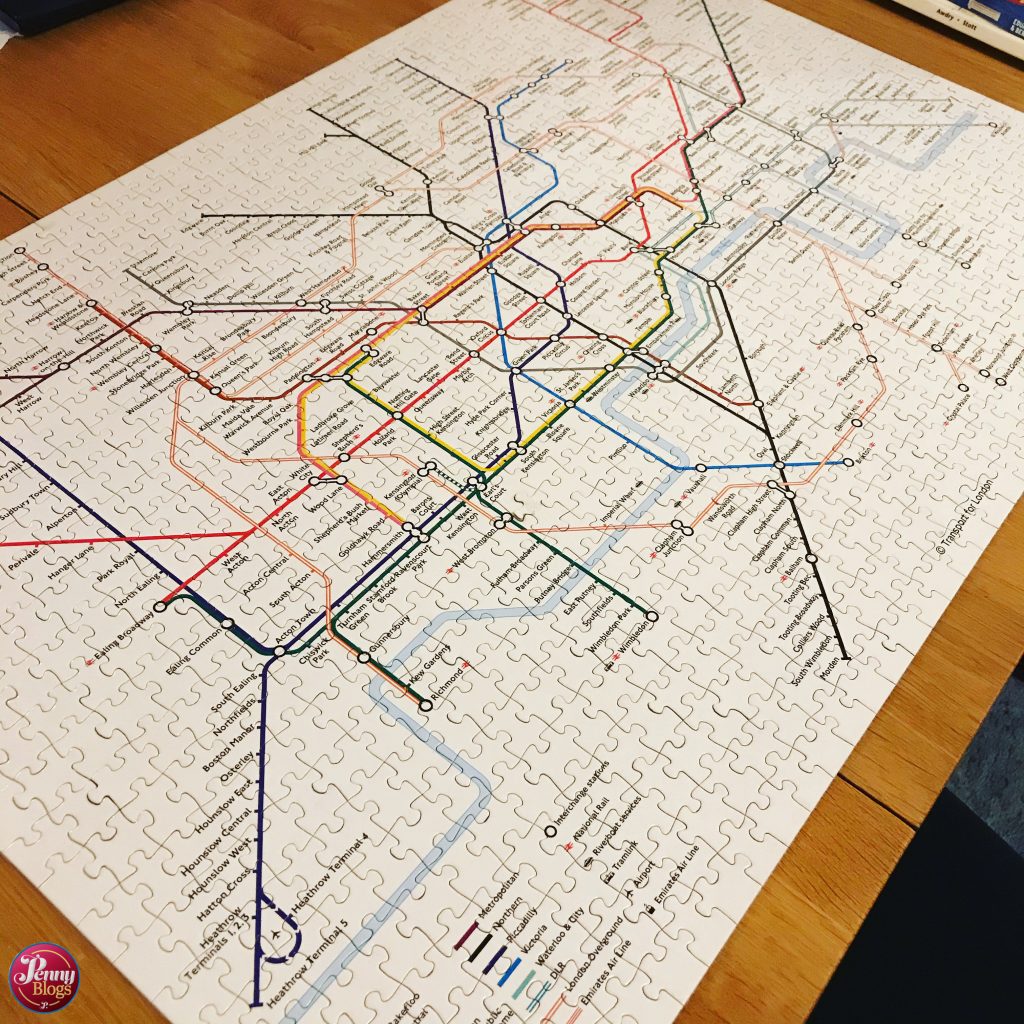 Crafting
I've also started crafting regularly again. My sewing machine has been out and I've completed my first project of lockdown – a sunhat for the youngest to wear in the garden. I also have grand plans to make Little Miss C something for her birthday in June. I've got as far as buying a pattern and working out how much fabric I need. I just need to make sure I actually have time (and skill) to make it correctly as it's not exactly a small project. I'm desperately hoping that my mum might be able to help over FaceTime!
In addition to this I've a project for a friend about to give birth lined up. The pattern pieces are all cut and I'm just waiting for a clear evening to get the sewing machine out and finish it.
I've spent some time looking at the various other unfinished (or even un-started!) projects that I have in the house. There's a gorgeous Clothkits skirt kit that I remember buying after my son was born and I'd love to have it complete so I can wear it in the Autumn. Hopefully that's not too much of a stretch target.
Two crochet blankets need the ends sewing in before I can add borders and there's a third blanket that I'm partway through. I have a huge tapestry butterfly kit that I'd love to do some more of, but I just need to locate where the yarn for it is first! I have numerous little cross-stitch kits in various states of completion and just to add to that I've used lockdown to start another one that was in my desk drawer – a Guernsey flag that was a souvenir of a trip there a couple of years ago.
You can see why I'm not worried about being bored at home can't you?
Reading
As if that wasn't enough I'm trying to improve my sleep by reading each night before bed as a way of re-setting my brain. I'm so missing going out for proper walks. Exercise round the local streets is one thing, but it's just not the same as a long walk somewhere to clear my head. I can get to some gorgeous areas on foot here, but not easily with the kids in tow, and definitely not with a pushchair. Therefore reading is my other option for clearing my head.
As is common in my life, I have more books than I know what to do with so plenty of reading material to be getting on with. So far I've managed to finish Jo Brand's slightly peculiar guide to being a woman. A strange yet enjoyable read. Now I'm getting myself lost in some mystery title that I picked up from the library before they shut. It's doing the job of distracting me from life, but I'm also finding reading about a time when people could just go out because they wanted to a bit weird.
Home
We're lucky in that my husband's new job is in a sector that won't be hit too much by coronavirus. In fact, the opposite is possibly true. Starting a. new job during lockdown is weird though. Getting into the swing of things with kids at home is even harder. His new colleagues seem nice enough, and he's getting to know them all online as well as he can whilst doing plenty of online training. It's made us realise though that we need to do some work to reorganise our house and shuffle the kids around bedrooms to make dedicated work space for us adult.
My teenage step-daughter has decided not to live here any more so her room has laid empty for a while now. We need to clear it and decorate so my eldest can move in. That then means the youngest can take her room and we can finally regain our room for us, and transform the area where her cot is into a work space. Overall it's a big job, but if we break it down into smaller tasks it should be manageable.
We've made a start by finishing a job we started before lockdown even began. Painting our landing. It sounds like something that should be simple, but with some 80s style wallpaper to remove it's taken a fair bit longer than we hoped. I think that this weekend we've done most of it and some pictures can start to go back up on the walls. The woodwork painting can wait until another day – one when we can actually get to a shop to buy paint easily! There are a couple of bits that still need filling, but again that might have to wait until after lockdown.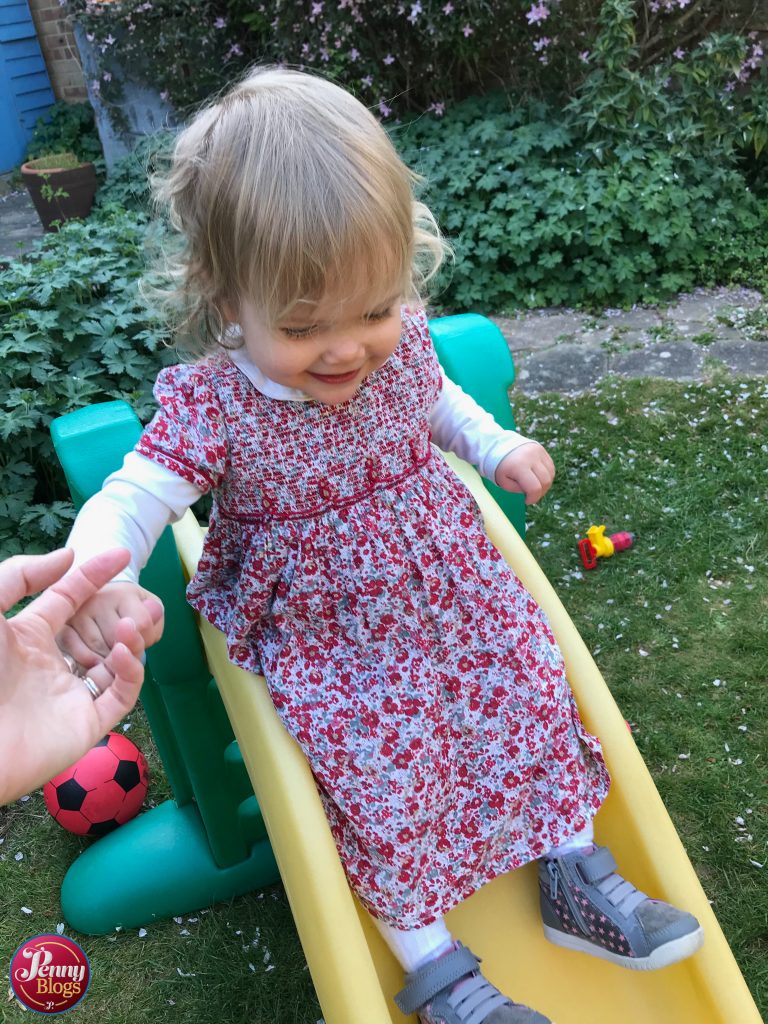 Work
And finally, my work.
Being self-employed is always a juggle, but with everyone else at home that juggle has become more of a struggle at times.
My work consists of two main parts right now – reselling and online writing work based around my blogs.
The reselling part has been strange over the last few weeks. Most days I make a sale, yet I have no time to list new stock so it's possible that if I did I could increase my sales even more. I've reduced what I sell to things that are Royal Mail parcel sized or smaller and am buying all my postage online and then using a parcel dropbox in our town to reduce human contact to a minimum. We've sold a lot of spare parts for board games since lockdown began and quite a few classic family games like Frustration, Monopoly and Scrabble too.
Lockdown means there's no opportunity to source new stock safely. No car boot sales and charity shops all shut. There's still Facebook market place, but I personally don't feel that going out and collecting things on it really counts as essential. I'm concerned that this is all going to hit sales at Christmas time which is usually the busiest time of year for the things I sell. That's going to be possibly tough later in the year. It might all depend on when the charity shops re-open and if I can get out to them at all.
My online work has also definitely slowed down. Businesses are not looking to work with people online right now in the same way, so I'm having to work extra hard to find what paid work there still is out there. I've upped the advertising levels on my own sites and am trying to make affiliate sales wherever I can. It's really not easy going though and I fear it may remain this way for a while. Unsurprisingly, there's plenty of content going on my toys and games site, but far less on my travel one!
Like many self-employed jobs, the more time I can devote to work the better in terms of trying to earn from it. In lockdown carving out protected time to work is hard, so I've come to the realisation that the only way to do so is to get up before everyone else does. Not easy when you still have a toddler that wakes in the night, but necessary.
So I guess that's me right now. Far too busy and desperately trying to juggle a million and one thing as usual. I'm started to wonder how I ever managed to fit a school run into my day too!